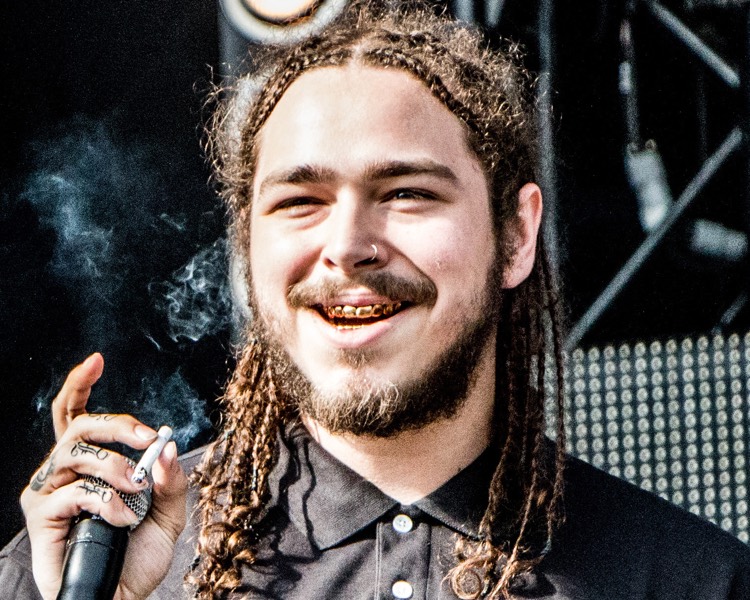 The most popular concert tickets, tour stops, and artists around the country, based on SeatGeek data through Wednesday, November 27th.
Welcome to our weekly report on the world of live music, based on exclusive data from SeatGeek, a ticketing platform that enables fans to buy and sell tickets for sports, concert, and theater events. Read on for insights into the most popular artists and festivals from the prior and upcoming weeks.
Most Popular Artists and Festivals
Past Week, Based on SeatGeek Web Traffic
1. Post Malone (Rank last week: 2)
After a strong showing at Posty Fest earlier this month, rapper Post Malone is as on top of his game as he's ever been. You can catch him on the 2020 leg of his "Runaway Tour" starting in February.
2. Harry Styles (Rank last week: 1)
After a stellar SNL performance, the announcement of a new solo album, and now an upcoming world tour, Harry Styles is back in the spotlight. You can see him live at next year's "Love On Tour," with Jenny Lewis on tap as opener.
3. Luke Combs (Rank last week: 1)
Luke Combs is still on the road for his "Beer Never Broke My Heart Tour," but he also made waves last month with the announcement of the "What You See is What You Get Tour" slated for 2020. Combs also dropped the official What You See is What You Get album earlier this month.
4. Billie Eilish (Rank last week: 5)
Unless you're planning on attending one of the two Jingle Ball concerts Billie Eilish will be performing at this winter, fans will have to wait until spring of 2020 to catch her live. Her "Where Do We Go? World Tour" will kick off in March 9 in Miami at the American Airlines Arena.
5. Bad Bunny (Rank last week: 4)
Bad Bunny is in the midst of his new "X 100Pre Tour" dates, which will see the Latin superstar throughout parts of the South, Southwest and East Coast. Fans living in the Chicago area will get a taste of the musician when he performs at the Allstate Arena this weekend.
_____________________________________________________________
SeatGeek "Rising" Artists and Festivals
Past Week, Based on the Percent Increase in SeatGeek Web Traffic
1. Reba McEntire +409%
Country icon Reba McEntire is hitting the road next year for a late spring. Catch her starting March 20 in Evansville, IN and wrapping up on May 9 in Grand Rapids, MI. She'll perform heavily throughout the Midwest.
2. Lil Mosey +170%
Young up-and-coming rapper Lil Mosey will tour next year. The 17-year-old Seattle native has just announced dates throughout Europe, including shows in Cardiff, Manchester and London. The performances are part of his "Certified Hitmaker Tour."
3. Snoh Aalegra: +164%
Eclectic singer/songwriter Snoh Aalegra is nearing the end of her current tour. The Oh Those Feels Again singer is performing a sold-out show at the Center Stage in Atlanta on Saturday, and the Wiltern in Los Angeles the following week.
4. Bruno Mars: +137%
Bruno Mars has just announced another round of Las Vegas shows for 2020. The residency will take place at the MGM Park Theater, and runs from March 6 to April 25 with five total shows. They mark Mars' first confirmed live performances of the year.
5. Dan + Shay: +130%
Country duo Dan + Shay were in the spotlight over the weekend. The pair took the stage on Sunday at the American Music Awards to accept the award for Favorite Country Song. Their single "Speechless" has dominated the radio over the past year–fans can only hope to catch them live in 2020.
_____________________________________________________________
Most Popular Upcoming Tour Stops and Festivals
Upcoming Week, Based on SeatGeek Ticket Sales
Bad Bunny tops our list this week, as his "X 100Pre Tour" makes it way across North America. Fans can catch him this weekend, first at the Toyota Center in Houston and then at the Allstate Arena in Rosemont, IL outside Chicago. The Jonas Brothers are still chugging along on the "Happiness Begins Tour," which sees them along the East Coast over the holiday weekend. Namely, folks living near Atlantic City or Baltimore will have the chance to see them in the flesh when they perform at the Boardwalk Hall and Royal Farms Arena, respectively.
Celine Dion's "Courageous Tour" will take her to the United Center in Chicago on December 1, meanwhile the equally iconic Cher is slated to perform at Madison Square Garden just two days later. The epic Jingle Ball will kick off next week, with a stop in Fort Worth, TX at the Dickies Arena.