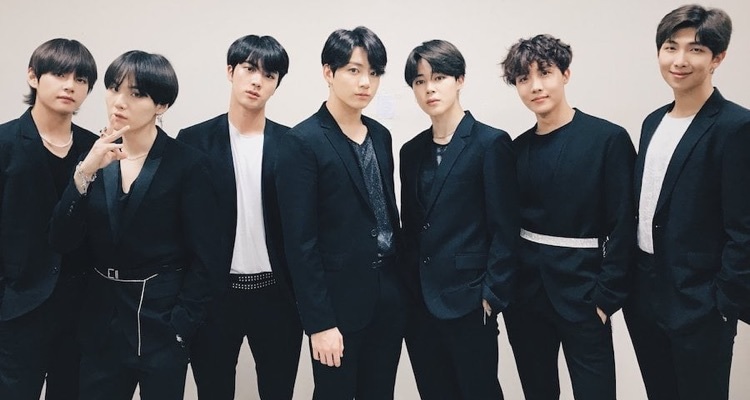 The most popular concert tickets, tour stops, and artists around the country, based on SeatGeek data through Wednesday, January 29th.
Welcome to our weekly report on the world of live music, based on exclusive data from SeatGeek, a ticketing platform that enables fans to buy and sell tickets for sports, concert, and theater events. Read on for insights into the most popular artists and festivals from the prior and upcoming weeks.
Most Popular Artists and Festivals
Past Week, Based on SeatGeek Web Traffic
1. BTS (Rank last week: 9)
K-Pop superstars BTS have announced a world tour, with several stadium dates in the US. Catch them on the "Map of the Soul Tour" this summer, with stops in Chicago, New Jersey, Dallas and more.
2. Coachella Festival (Rank last week: 1)
Although most of the country is still in the thick of winter, it's time to start getting pumped for Coachella. The popular annual California fest has just dropped details behind its 2020 lineup, with Rage Against the Machine headlining.
3. Trippie Redd (Rank last week: 3)
Trippie Redd's "Love Me More" tour is underway, with the rapper performing this weekend at the Fillmore Auditorium in Denver and the Arvest Bank Theatre in Kansas City. He has shows scheduled through the rest of February so fans will have a chance to see him in every area of the country.
4. Justin Bieber (Rank last week: 7)
Justin Bieber just announced dates behind his upcoming "Changes Tour." The shows kick off on May 14 in Seattle and wrap up on September 26 in East Rutherford, NJ at the MetLife Stadium. He'll be on the road in promotion of his new album of the same name.
5. Post Malone (Rank last week: 2)
Post Malone is starting 2020 off with a bang. The rapper and viral sensation is appearing in Super Bowl commercials and on stages near you, as his "Runaway Tour" traverses North America yet again. Catch him in the Midwest next week including a performance in Omaha, NE at the CHI Health Center.
_____________________________________________________________
SeatGeek "Rising" Artists and Festivals
Past Week, Based on the Percent Increase in SeatGeek Web Traffic
1. Rolling Loud Festival +1992%
Rolling Loud Festival has quickly become one of the country's hottest musical events. This year's edition includes A$AP Rocky, Travis Scott and Post Malone as headliners, plus sets from 21 Savage, Young Thug and Lil Uzi Vert. It takes place in Miami from May 8-10.
2. LAUV +1244%
LAUV has announced a summer tour of North America, including a second show at the Greek Theater in Los Angeles. The "How I'm Feeling World Tour" kicks off on July 17 in Charlotte, NC and wraps up on August 30.
3. Alicia Keys: +796%
Rammstein has announced 2020 North American tour dates. Catch them starting August 20 in Montreal through September 27 in Mexico City. Among the stops are performances in Philly, DC, Chicago and Los Angeles.
4. Nickelback: +465%
Nickelback has announced a North American tour with the Stone Temple Pilots. The "All the Right Reasons Tour" will see the rockers celebrating the 15th anniversary of their seminal album of the same name. The tour kicks off on June 19.
5. Pearl Jam: +332%
Earlier this month, Pearl Jam delighted fans with the announcement of a new album, dubbed Gigaton, along with a corresponding tour of the same name. Catch the iconic grunge rockers starting in March, all the way through April at the Oakland Arena.
_____________________________________________________________
Most Popular Upcoming Tour Stops and Festivals
Upcoming Week, Based on SeatGeek Ticket Sales
Celine Dion's "Courage Tour" continues to truck forward, and top this list, with the singer performing hot-ticket shows at the AT&T Center in San Antonio and the American Airlines Center in Dallas this weekend. Everybody's favorite cowboy, George Strait, will perform at the T-Mobile Arena in Las Vegas on January 31 and February 2. Meanwhile, Jason Aldean will take the stage in Orlando at the Amway Center.
Tool's 2020 leg of the "Fear Inoculum Tour" is underway, with a performance at the Smoothie King Center in New Orleans on February 1. Rex Orange County's "Pony Tour" is also happening, with shows in Denver and Chicago this weekend and early next week. Post Malone will also perform on Tuesday at the CHI Health Center Omaha in Nebraska as part of his "Runaway Tour."