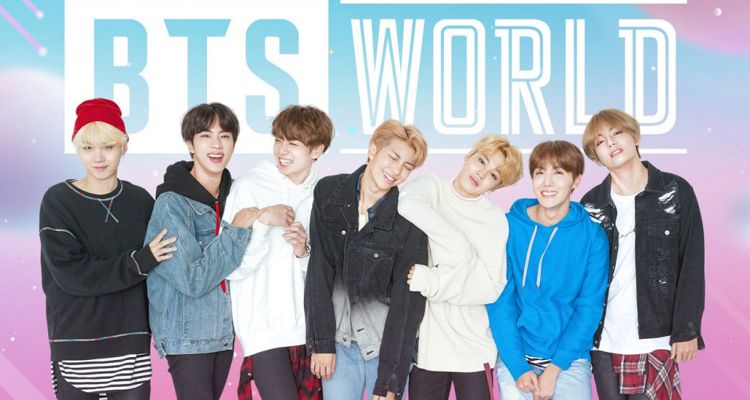 The most popular concert tickets, tour stops, and artists around the country, based on SeatGeek data through Wednesday, February 12th.
Welcome to our weekly report on the world of live music, based on exclusive data from SeatGeek, a ticketing platform that enables fans to buy and sell tickets for sports, concert, and theater events. Read on for insights into the most popular artists and festivals from the prior and upcoming weeks.
Most Popular Artists and Festivals
Past Week, Based on SeatGeek Web Traffic
1. BTS (Rank last week: 2)
BTS are back in the spotlight after announcing their "Map of the Soul World Tour" a few weeks ago. The fun kicks off on April 25 at the Levi's Stadium in Santa Clara, CA, followed by shows in Pasadena, Dallas and New Jersey and more.
2. Coachella Festival (Rank last week: 2)
Although most of the country is still in the thick of winter, it's time to start getting pumped for Coachella. The popular annual California fest has just dropped details behind its 2020 lineup, with Rage Against the Machine headlining.
3. Post Malone (Rank last week: 6)
Post Malone continues to truck along on his neverending "Runaway Tour." Catch the viral rapper this weekend at the Scotiabank Arena in Toronto and the Centre Bell in Montreal on Sunday. 
4. Billie Eilish (Rank last week: 4)
This Grammy winner, Vogue cover star and James Bond theme song creator, Billie Eilish, can seemingly do anything. But have you seen her live? Find out where her true talent lies when she kicks off her "Where Do We Go? Tour" this spring. 
5. Justin Bieber (Rank last week: 3)
Justin Bieber just announced dates behind his upcoming "Changes Tour." The shows kick off on May 14 in Seattle and wrap up on September 26 in East Rutherford, NJ at the MetLife Stadium. Fans can expect to hear tunes from his new album of the same name.
_____________________________________________________________
SeatGeek "Rising" Artists and Festivals
Past Week, Based on the Percent Increase in SeatGeek Web Traffic
1. Backstreet Boys +4053%
Backstreet Boys have just announced a 45-date North American tour. The shows are a continuation of their "DNA World Tour" from last summer. The trek kicks off on July 10 in Wantagh, NY at the Jones Beach Theater, followed by stops throughout the Midwest, South and West Coast. 
2. Dead & Company +2449%
Dead & Company have announced their 2020 summer plans. Catch them starting July 10 at Folsom Field in Boulder and wrapping up on August 8 in Fenway Park in Boston, for their only headlining tour dates this year.
3. The Rolling Stones: +1787%
The Rolling Stones have added another batch of tour dates for the "No Filter Tour." The newly added shows kick off on May 8 in San Diego at the SDCUU Stadium followed by stops in Austin, Detroit, Pittsburgh and more. The fun comes to a close on July 9 in Atlanta at the Mercedes-Benz Stadium. 
4. Phish: +847%
Phish fans can finally start planning their summer. The band kicks things off in mid-July with multiple nights at the Matthew Knight Arena in Eugene, Oregon. Three nights at the Gorge Amphitheatre and two nights at the Chase Center in San Francisco follow soon thereafter.
5. System of a Down: +613%
System of a Down has confirmed plans to headline a massive show at the Bank of California stadium in Los Angeles. Joining them for the party is Korn, Faith No More, Helmet and Russian Circles. It's all going down May 22.
_____________________________________________________________
Most Popular Upcoming Tour Stops and Festivals
Upcoming Week, Based on SeatGeek Ticket Sales
Post Malone is as popular as ever, and the excitement behind his upcoming "Runaway Tour" dates are proof. You can catch him this weekend at the Prudential Center in Newark, NJ. Luke Combs' "What You See is What You Get Tour" makes it way to the Rupp Arena in Lexington, KY on Valentine's Day, and at the Bryce Jordan Arena at University Park, PA the day before. Also performing on the heart-filled holiday is The Lumineers who will perform in Brooklyn at the Barclays Center on the 13th and 14th. 
Latin superstars Banda MS perform a two-night run at the Staples Center in Los Angeles on Friday and Saturday. On the other coast, the Eagles are doing the same for their "Hotel California Tour," only at NYC's iconic Madison Square Garden. Aventura are also kicking off their "Inmortal Tour" at the American Airlines Arena in Dallas, TX on Thursday.