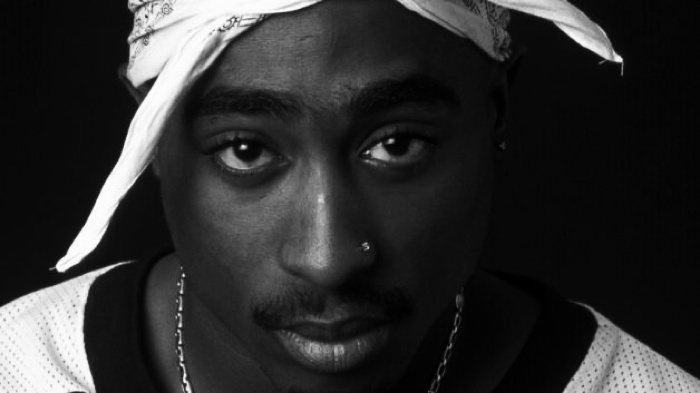 Kentucky Governor Andy Beshear has personally apologized to Lexington resident Tupac Shakur after mistakenly stating that he used a fake name while filing for unemployment benefits.
The mix-up occurred on Monday, during a coronavirus-update press conference. Governor Beshear attributed his state's delay in processing unemployment claims, in part, to "bad apples" who were abusing the system – including one "Tupac Shakur" who filed for unemployment assistance.
"And that person probably thought they were being funny, they probably did," said Governor Beshear, apparently assuming that someone had jokingly submitted a claim using the name of the late rapper Tupac Shakur.
"Except for the fact that because of them, we've got to go through so many other claims…[this individual] is gonna make tens of thousands, potentially, of other people wait [for unemployment support]."
Justified though Governor Beshear's outrage may have appeared in the moment, there was one major problem: Tupac Shakur is a Lexington, Kentucky, resident who filed for unemployment and who happens to share the name of the all-time-great rapper.
Tupac Malik Shakur, a 46-year-old cook, requested unemployment benefits last month. He adopted the last name "Shakur" in 1998, after beginning to practice Islam. Shortly after being singled out by the governor, Shakur indicated that he was both embarrassed and disappointed.
However, Governor Beshear called Shakur and said he was sorry, in addition to offering a public apology during the next day's coronavirus-update press conference. Shakur accepted the kind words and the explanation, and the phone call ended on a positive note.
Overall, Kentucky officials are working to process several hundred thousand unemployment claims. In a testament to just how considerable the application volume is, the state has debuted an official hotline to help those who filed for benefits in March but have yet to receive a payment.
Over 25 million Americans have requested unemployment aid since the domestic onset of the coronavirus crisis. To date, medical professionals have diagnosed over 4,100 COVID-19 cases in Kentucky, and more than 200 Kentuckians have perished from the disease.