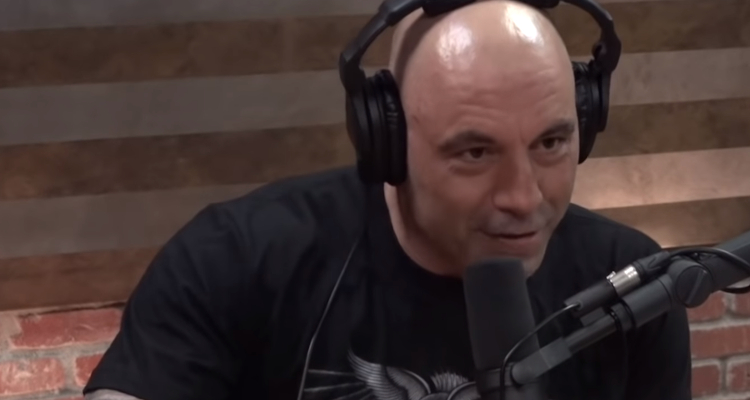 Spotify has signed a massive deal with comedian and UFC commentator Joe Rogan, which will make his world-famous podcast, the Joe Rogan Experience, available exclusively to Spotify users later this year.
Spotify announced the "multi-year exclusive licensing deal" in an official release this afternoon.
The Joe Rogan Experience will debut on Spotify on September 1st, while transitioning exclusively to Spotify later this year. Neither Spotify nor Joe Rogan revealed the financial terms of the deal or its specific length, but the involved sum is likely substantial; the Joe Rogan Experience has consistently ranked among the most popular podcasts, listenership-wise, since launching in 2009.
Rogan himself specified some of the agreement's fine points in a minute-long video. The JRE will be available both to Spotify's premium subscribers and free-version users, and Spotify has also laid claim to the podcast's video version, which regularly garners millions of views on YouTube. Further, Rogan will keep the JRE's existing crew and format intact, and Spotify will not be involved with the creative end of production.
An array of comedians, actors, politicians, businesspersons, and media figures have appeared on the JRE, including the likes of actor Mel Gibson, Tesla co-founder Elon Musk, stand-up comedian Bill Burr, and many, many others.
Though this is likely Spotify's highest-profile podcast investment to date, the streaming service has heavily backed the format in the past, including by nabbing exclusive deals with former President Barack Obama and actor Kevin Bacon, besides acquiring The Ringer podcast network for somewhere in the ballpark of $250 million, according to reports.
In the most recent episode of the Joe Rogan Experience, Rogan and his crew sat down with King of Queens star Patton Oswalt, who has released a new special on Netflix.