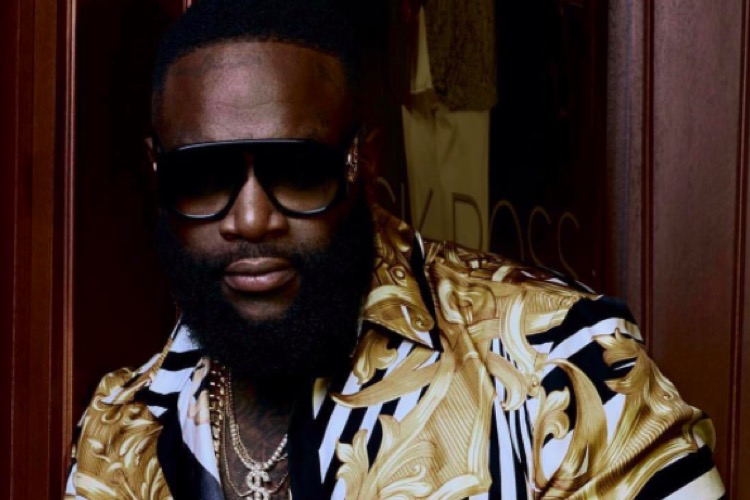 The U.S. Court of Appeals for the Second Circuit has determined that Rick Ross didn't infringe upon 50 Cent's rights to "In Da Club" when he sampled it in a promo for his 2015 Black Market album.
A three-judge panel on the Second Circuit unanimously upheld the original decision in Ross's favor, which a Connecticut federal judge offered in 2019. 50 Cent – whose full name is Curtis James Jackson III – first levied the complaint five years back, around the time of Black Market's December 2015 rollout. In the advertisement at the center of the controversy, Rick Ross plugs his eighth studio album (and its December 4th release date) while an unedited version of "In Da Club" plays in the background. 50 Cent dropped the track as a single in January 2003, prior to the February debut of his initial studio album, Get Rich or Die Tryin'.
50 Cent maintained that the sampling violated his personality rights – legal protection against the unauthorized commercial use of one's likeness, name, or personal identifiers – under state law, though both the original presiding judge and the three-judge appeals panel found that the federal Copyright Act supersedes any potential state-level protection that Jackson might benefit from.
The Second Circuit determined that, contrary to the previous ruling, 50 Cent does in fact possess a portion of his personality rights stemming from "In Da Club" because his contract with Eminem's Shady Records and Dr. Dre's Aftermath Entertainment expired in 2014. Nevertheless, the panel also specified that federal law preempts 50 Cent's claims to state-level personality-rights protection because "the more the invocation of the state right amounts to little more than camouflage for an attempt to exercise control over the exploitation of a copyright, the more likely that courts will find the state law claim to be preempted.
"The predominant focus of Jackson's claim is Roberts's unauthorized use of a copyrighted sound recording that Jackson has no legal right to control," the ruling proceeds to indicate. Elsewhere in their expansive decision, the judges were more direct yet in stating that 50 Cent doesn't own the recording rights to "In Da Club" – and, in turn, lacks the legal footing to pursue courtroom actions for its use.
At the time of this writing, neither 50 Cent nor Rick Ross had taken to social media to comment on the newly issued decision. The two have engaged in a decidedly public feud since at least 2009, following an incident at the 2008 BET Hip-Hop Awards. The back-and-forth confrontation has encompassed an abundance of firmly worded comments and several diss tracks, and it's entirely possible that this "not guilty" ruling has set the stage for a new episode in the long-running rivalry.