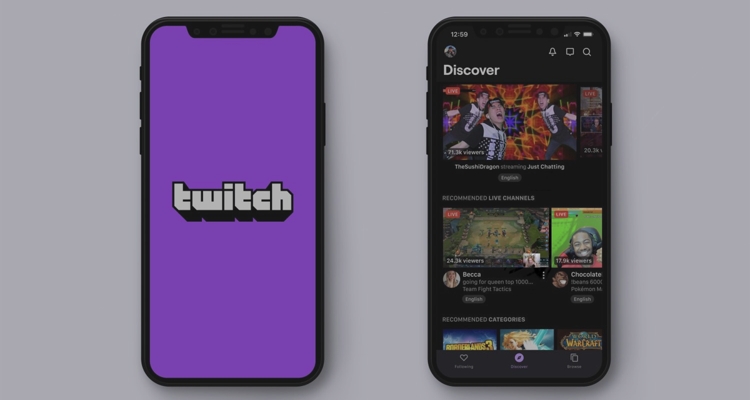 If Twitch keeps crashing on your smartphone or another device, here are some steps to fix it.
Twitch can occasionally crash for several different reasons. Sometimes the cache is corrupted and needs to be reset. Other times, an update is conflicting with a certain brand of smartphone manufacturer. Those types of issues happen most frequently on Android devices, though Twitch crashes on iOS still happen.
Twitch Keeps Crashing – Chrome
Sometimes, a simple browser restart can help fix the issue if Twitch keeps crashing a Chrome tab. If a browser restart doesn't fix the issue, you may need to disable an ad blocker you are running. Try opening Twitch in another browser aside from Chrome, like Firefox. If it works there, the issue may lie with a Chrome extension you have installed.
Twitch Keeps Crashing – iOS
Sometimes restarting your iOS device is the most straightforward measure needed to fix a Twitch iOS crash. If that doesn't clear up the issue, then there are a few other things to try. Fixing Twitch crashes on iOS starts by uninstalling the app and re-installing it.
Touch and hold the 'Twitch' app on your iOS device.
Tap 'Remove App,' which looks like a minus sign.
Tap 'Delete App' in the prompt, then tap 'Delete' to confirm.
Re-download the 'Twitch' app from the App Store.
Open the app to see if it still crashes.
If the issue is resolved, great! If uninstalling and re-downloading doesn't fix it, it may not be fixable. Sometimes Twitch is experiencing issues like DDoS attacks or other problems. These issues can cause the iOS app to crash. You can check if Twitch is down through official channels.
Unfortunately, you'll have to wait until Twitch issues an update for the issue to fix itself.
Twitch Keeps Crashing – Android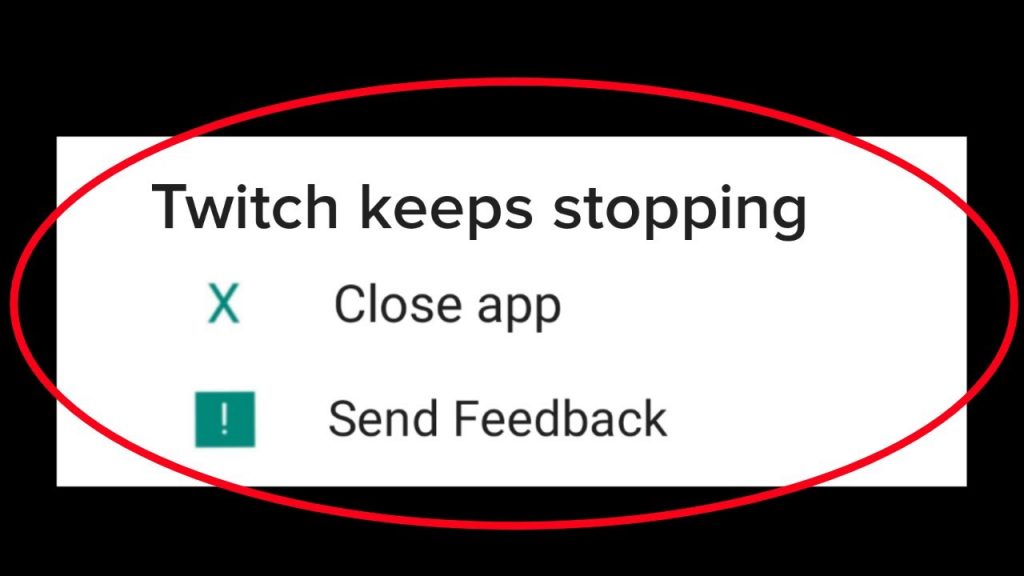 Sometimes restarting your Android device is the simplest measure needed to fix a Twitch app crash on Android. If you've already restarted your device and that doesn't fix the issue, then you should check for updates.
How to Update Twitch on Android
Open the 'Google Play Store' on your device.
Tap the upper left three-bars menu to open more options.
Tap 'My Apps & Games' to see updates.
Press 'Update' button next to Twitch to update the app.
Restart the phone and open the app.
If your Twitch app is up to date and you're still experiencing crashes, check official Twitch channels. Sometimes a buggy app release happens. Twitch will usually address these issues via Twitter, letting users know there are issues on its end.
How to Leave the Twitch App Beta on Android
Sometimes joining the beta program of an app isn't the best idea. It can introduce new bugs to the viewing experience as developers try out new features. If you've joined the Twitch beta program on Android and want to leave, follow these steps.
Open the 'Google Play Store' on your device.
Tap the three-bars menu in the upper left.
Tap 'My Apps & Games' to view your installed apps.
Open 'Twitch' and then scroll down to find 'You're a Beta Tester.'
Tap on the 'Leave' button that appears under the heading.
Confirm you want to leave the beta program.
Restart your device to see if the crashing Twitch app is resolved.
Finally, if none of these issues resolve your Twitch app crashing – you may need a fresh install.
Uninstalling the app and re-installing it clears the cache and any corrupt files. It can be a quick way to resolve issues if you don't mind signing into Twitch again. If you start with a fresh install and still experience crashes, you may need to clear space on your device.
Twitch Keeps Lagging – How Do I Fix It?
Are you able to view streams on Twitch, but they are laggy or spend a lot of time buffering? There is a universal fix for this issue across both iOS and Android. When the Twitch app stream quality is set to auto, it can cause app buffering.
Launch the 'Twitch' app and open any random stream.
Tap on the 'Gear' icon to access stream quality settings.
Set the quality to 1080 or the highest quality option that isn't 'Auto.'
The Twitch app should work fine now without lagging.