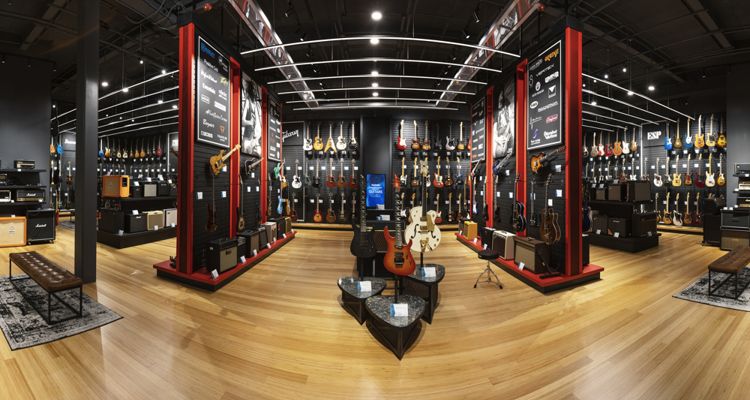 Buying a guitar is an intensely personal experience for most musicians. Some people hesitate to buy guitars online because it's impossible to inspect the instrument before you buy it. Sweetwater says they've got a system to solve that problem — positioning themselves to be the best place to buy guitars online.
The following was created in collaboration with Sweetwater, a proud partner of Digital Music News.
Sweetwater takes every guitar priced over $299 out of the box for a 55-point inspection and a professional photo session. Photos of the guitar are uploaded to the Sweetwater website – so what you see is what you get. The exact wood grain pattern you select on the site is shipped to your door.
A team of over 100 people at Sweetwater make buying a guitar online as painless as possible. Each guitar is play tested, individually photographed, and weighed before it is cataloged on the site for sale.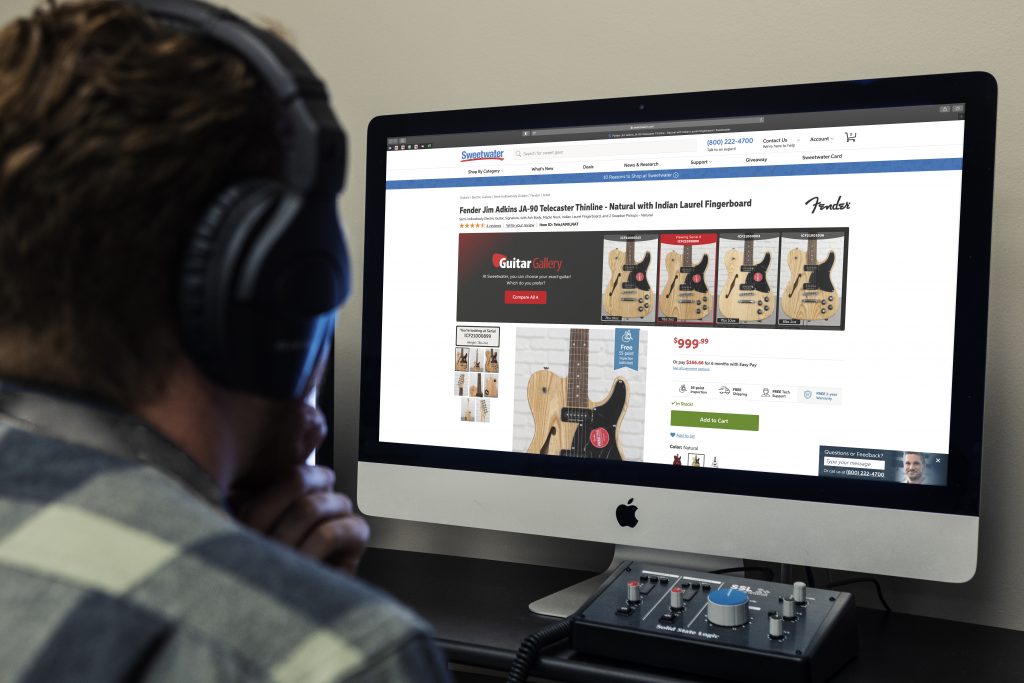 Sweetwater Guitar Gallery
Each guitar is painstakingly photographed to capture its character, wood grain, and design. It makes comparing multiple different models of guitar a breeze. Comparison shopping between different instruments has never been this easy before. Take a look at this video to see it in action.
Sweetwater 55-Point Inspection
Want a full overview of everything the professionals at Sweetwater check on their instruments? Everything including the handling, electronics, cosmetic and construction, playability, hardware, tune and polish, and finally the packing is tested before any guitar valued $299 or more is sold.
Packing is given painstaking care with a professional repack for shipping and storage in a climate-controlled warehouse. So how is Sweetwater's 55-point inspection different than a 'setup?' Sweetwater's inspection ensures that the instrument meets manufacturer tolerances – setups tailor the guitar to a musician's preferences.
Why It Matters
Sweetwater makes sure that shopping for a guitar or bass on their site is as exciting and reassuring as it is in person. That's why the team goes to great lengths to carefully inspect, playtest, individually photograph, and weigh stringed instruments priced above $299.
The experienced team at Sweetwater has trained eyes and hands inspect hundreds of guitars and basses every day. They do this because it's the right thing to do. Delivering factory-fresh guitars and instruments that are ready-to-play is how you make buying a guitar online as painless as possible.
Each instrument ships with its own individually signed certificate of inspection, giving it Sweetwater's personal seal of approval that the instrument meets or exceeds factory standards.
Have Questions?
Sweetwater sales engineers are world-class music gear experts ready to provide helpful advice and unparalleled service. Sweetwater sales engineers are hand-selected from across the globe for their wealth of experience and expertise. If you have any questions about buying a guitar online – Sweetwater is the place to go.