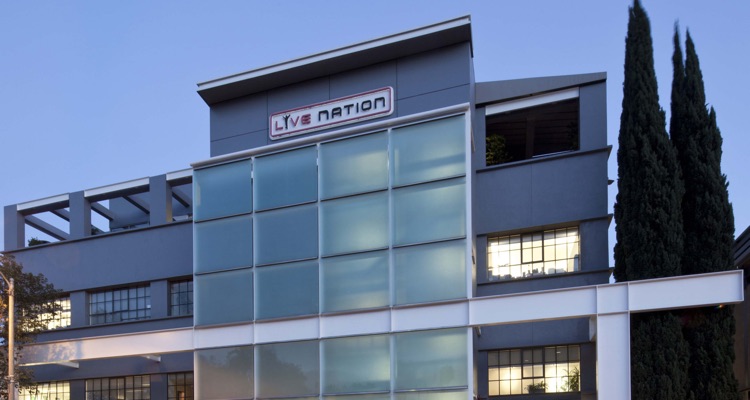 A U.S. congressional committee has officially launched a probe into the role that Live Nation played in the Astroworld disaster.
The House Oversight Committee unveiled the probe today, in a letter to Live Nation CEO Michael Rapino. About six weeks have passed since a crowd rush occurred during the first night of Astroworld 2021, resulting in hundreds of injuries and 10 deaths.
And earlier this week, it came to light that Live Nation had allegedly compelled staffers at Travis Scott's Astroworld to sign an updated contract and legal waiver in order to receive their pay – a claim that's specifically mentioned in the Oversight Committee's letter to Rapino.
Six lawmakers – including two members of the Oversight Committee and a longtime critic of Live Nation and its Ticketmaster subsidiary – signed off on said letter, which spans the better part of 1,000 words and begins by highlighting the tragedy's details.
"Recent reports raise serious concerns about whether your company took adequate steps to ensure the safety of the 50,000 concertgoers who attended Astroworld Festival," the text continues.
Regarding the lawmakers' exact concerns, the letter proceeds to note that these recent reports pertain to the ideas that "security and medical staff were inexperienced or ill-equipped to deal with mass injuries," "the placement of barricades made it difficult to escape," and "Astroworld Festival organizers failed to heed warning signs."
And after reiterating that the festival carried on until 10:10 PM local time despite the fact that police responded to related calls at 9:38 PM, the lawmakers express a desire "to inform possible reforms that could prevent future tragedies."
On this front, the letter includes eight requests for comment – with written answers due by Friday, January 7th – on subjects such as "any pre-show security assessments, planning, and briefings conducted by Live Nation," the "precise time" that the company was "first made aware of casualties," and "the cause of the stampede and whether it could have been prevented."
"Please address reports that Live Nation has withheld pay from Astroworld employees until they have signed revised employment contracts that release Live Nation from liability," the seventh request for information reads, with the eighth request involving the steps that Live Nation plans "to take to prevent another injury or death at a promoted or held event."
Finally, the multifaceted document calls on the Beverly Hills-based company to produce "contracts related to Astroworld Festival security, communications, and medical care," in addition to preparing for "a briefing on the topics listed above," albeit by Wednesday, January 12th.
At the time of this piece's publishing, Michael Rapino hadn't taken to Twitter to address the congressional committee's letter. Live Nation stock (NYSE: LYV) saw its value grow by 2.36 percent during today's trading hours, to $116.92 per share. Small after-hours gains have since moved the stock's price within $10 or so of its all-time high, $127.75, which arrived last month.