Vietnam's leading manufacturer of automobiles Vinfast launched its global EV brand in November 2021. Their VF 8 and VF 9 electric crossovers will integrate iHeartRadio into the infotainment screen.
iHeartRadio currently offers thousands of live radio stations, podcasts, and streaming of music playlists. Speaking to Digital Music News, a representative of Vinfast said, "VinFast and iHeartRadio are combining forces to include the iHeartRadio app in every VF 8 and VF 9 sold in the US."
This Vinfast-iHeartRadio partnership comes weeks after NYIAS 2022 (the New York International Auto Show), where the automaker had announced a partnership with Amazon Alexa for their infotainment console.
While addressing that partnership, Vinfast deputy CEO of product development Franck Euvrard said, "Our focus is to connect intelligence globally and collaborate with world-leading partners to provide customers with the best products and services."
This recent partnership with iHeartRadio appears to be another strategic step in that direction. Vinfast's infotainment system reportedly integrates a development process that allows Vinfast to upgrade offerings with intuitive features and services throughout the EV's lifecycle.
This appears like a sensible move, considering Vinfast is entering a highly competitive, high-volume, yet price-conscious market. In the US and markets worldwide, car manufacturers are racing to deliver electric vehicles into the market. Spiking oil prices and stepped-up environmental concerns are helping to buoy the trend and broadening electric-power infrastructure.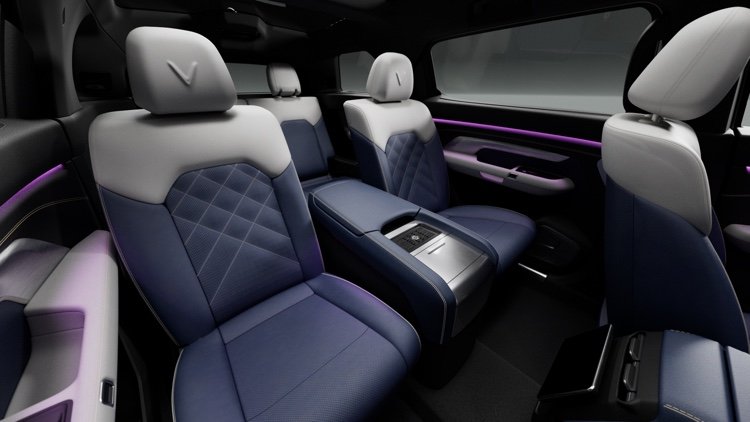 Hong Sang Bae, CTO at Vinfast, spoke about how their development process allows the company to offer scalability and "to carry out our mission to offer one of the best intelligent mobility experiences to our customers."
On July 14th, Vinfast unveiled six California showrooms, plus dealerships in Santa Monica and Commerce, with the remaining four showrooms located in Berkeley, San Mateo, San Diego, and Corte Madera. Eventually, Vinfast plans to have 30 of these across the state.
The company plans to launch a line of five electric vehicles. According to Forbes, three of these will reach the US market by mid-2023.
A groundbreaking event for Vinfast's first North American plant will take place in Chatham County, North California, by the end of 2022. Reportedly, the first production phase has a budget of $2 billion.