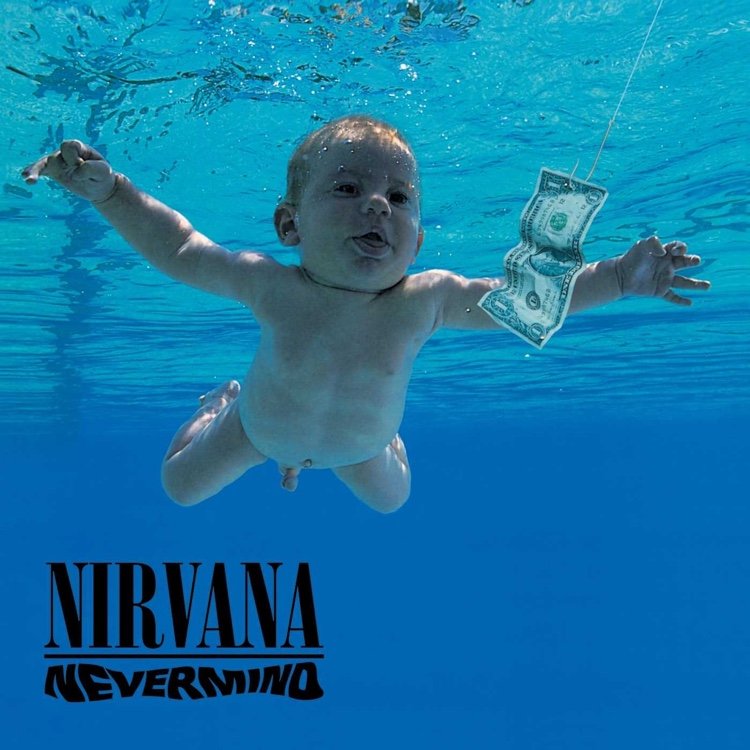 "Never mind" the recent reports that a federal judge had once again dismissed the child pornography lawsuit filed against Nirvana by Spencer Elden, the now-adult individual who appeared on the cover of Nevermind as a baby. The 31-year-old is officially appealing the ruling and looking to keep his controversial case alive.
Days removed from the dismissal, a notice of appeal has revealed that the outcome isn't sitting right with Spencer Elden and his legal team, who claimed in the tossed complaint that Nirvana, Universal Music Group (UMG), and others had "knowingly produced, possessed, and advertised commercial child pornography" with the iconic album cover.
Elden was four months old when he participated in the Nevermind cover's photo shoot, which photographer Kirk Weddle (also a defendant) organized. The son of Weddle's friend Rick Elden – who accepted $200 for the gig and later received a platinum version of the album from Geffen Records – the plaintiff went on to recreate the cover image as an adult and even described himself on tape as the "Nirvana Baby."
(In the latter clip, which, needless to say, was captured long before the lawsuit's submission, Elden likewise took the opportunity to claim that the cover shot had "always opened doors" for him.)
Of course, Elden's opinion of the matter ultimately underwent a massive change, culminating with the August of 2021 arrival of the original action, which called for the defendants to cough up "all profits and unjust enrichment" deriving from the commercially successful release.
Time will tell how (or whether) the plaintiff will reframe his arguments during the appeal process; the aforementioned notice of appeal doesn't shed light upon any potential updates to the complaint itself. But the defendants in pushing back against the suit emphasized the belief that a statute of limitations barred Elden's child-pornography and sex-trafficking claims.
And in dismissing the action with prejudice, the presiding judge indicated that a statute of limitations did in fact bar the allegations, with north of three decades having passed since the photo shoot at the legal battle's center.
Worth highlighting in conclusion is that the defendants, and particularly Universal Music Group, have appeared unfazed by the lawsuit during the past year or so. The Big Three label went ahead and released 30th anniversary editions of Nevermind (featuring the original cover) despite the courtroom confrontation, and a tweet commemorating the occasion, including a large shot of said cover, remains pinned to Nirvana's Twitter account more than one year later.