Elon Musk didn't have to take Twitter to the bottom of the ocean in a shoddy submersible to implode. Meanwhile, Zuck is resurrecting an old concept to fill the gap. Twitter is dying—what's next? Is it Threads? Probably not, but it's back for now.
Mark Zuckerberg is banking on the bird-sized gap left in social media following several blunders. The most egregious of which impacted all users this weekend. Musk made a stealth change so that Twitter would only be visible to people who logged in with an account. As a result, Twitter's search visibility on Google dropped 32% over the weekend that Twitter remained in its online 'country club' state. The self-inflicted wound on Twitter has left a massive opening for a competent rival. 
Threads launched on July 6 and Zuckerberg has confirmed that at least 30 million people are using the new version. But a quick glance at some of the accounts that are on the app and it feels like a corporate bizzaro world where Ellen DeGeneres is memeing with the Back Street Boys. Perhaps a bit like walking into a wax museum full of celebrity clones loaded with their favorite catchphrases—eerily uncanny valley. I'd expect no less from Zuckerberg himself.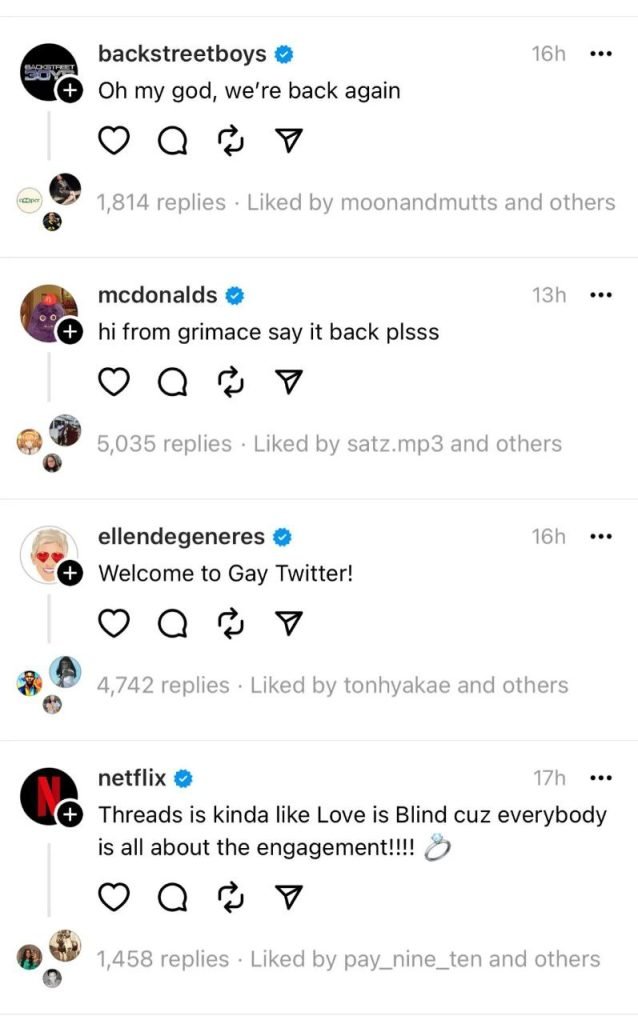 What is Threads?
Meta already tried this once back in 2021 and quickly shut down the experiment because Twitter wasn't undergoing the social media equivalent of open heart surgery with Dr. Frankenstein at the helm. It's a feed of text-based posts to which users can also post videos and photos while engaging in real-time conversation—much like Twitter.
Threads have a 500-character limit and feature replies, quotes, and reposts of others' Threads. But it also uses your existing Instagram account if you already have one. Because a Threads account and an Instagram account is the same thing, if you decide you want to delete Threads—you'll also lose your Instagram account. 
It's available in most countries, except the EU. That's because Meta doesn't want to run afoul of European laws and the Digital Markets Act, which contain provisions around how data can be shared across multiple platforms. Meta requires approval from the European Commission before something like Threads can be made available in EU countries. 
So what kind of data does Threads collect? A privacy disclosure lists information about a user's health, finance, contacts, search history, location, and other sensitive information is all up for grabs. Threads can also forward data to third parties including sexual orientation, religious and political beliefs, race, ethnicity, body, and employment status. 
Even Elon is feeling the heat, suggesting he would sue Meta and Mark Zuckerberg over unlawfully misappropriated trade secrets. But this is also coming from the guy who fired two-thirds of his workforce and told them they'd be happier elsewhere. If Meta was willing to pay for the institutional knowledge of those engineers to give an electroshock to Threads, it all seems a bit sour grapes. But perhaps it's too early to tell.