Paris-based music company Believe has posted its financial results for H1 2023. The company generated €415.4 million ($458.2M), representing 17.9% growth compared to last year.
Believe's global operations are broken down into two divisions, 'Automated Solutions', which refers to DIY distributor TuneCore and the 'Premium Solutions' segment, which encompasses its label and artist services division. Automated Solutions reported 17.1% growth year-over-year to €26.9 million ($29.6M). Believe's Premium Solutions revenues grew 18% to €388.5 million ($428.4M) compared to the previous year.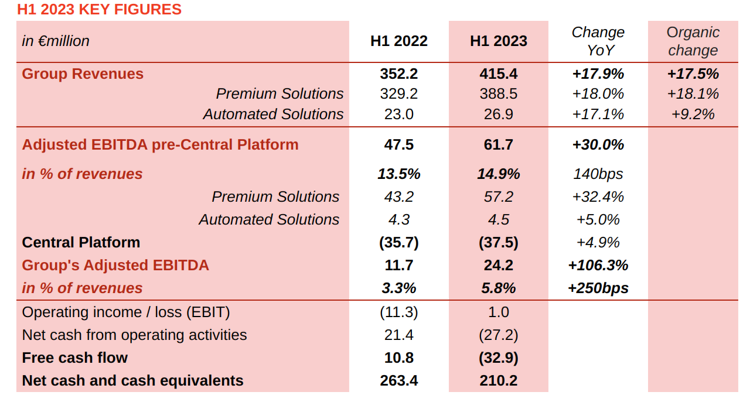 "The start of the year has been marked by another strong performance of the roster thanks to our unique model and digital expertise despite currency headwinds and lower ad-supported monetization," adds Believe CEO Denis Ladagaillerie (pictured). "This is a testament to the quality of service, which is at the core of our positioning in the industry."
"We recorded a significant level of signings as well as renewals by labels and artists on longer-term and improved conditions. We have been focused on improving profitability and efficiency across the organization. We have also been in a great position to seize commercial opportunities and to invest in advances against better conditions to fuel long-term growth," Ladagaillerie continues.
"We are heavily engaged in several innovative AI and generative AI exploratory partnership discussions in H1 and strongly believe that AI and generative AI will have a positive impact for the music industry and particularly for Believe, as a digital end-to-end large-scale music and technology-driven business."
Believe also celebrated ten years of operation in Southeast Asia, where the group helped shape the landscape since entering in 2013. Revenues grew 23.6% year-over-year in Asia Pacific and Africa, reaching €112.2 million ($123.6M), representing 27% of the group's revenues for H1 2023.
Operations in the Americas grew by 21.7% year-over-year and accounted for 14.6% of Believe's revenues. Brazil and Mexico were particularly lucrative markets in H1 2023. Meanwhile, in its home territory of France, Believe revenues increased 12% year-over-year, accounting for 16% of the group's revenues.
Believe reported an increase in Adjusted EBITDA for H1 2023 at €24.2 million ($26.6M) or a margin of $5.8%, which Believe says was due to "efficiency, control on investments, and operating leverage." Net cash on hand at the end of the half is €210.2 million ($231.7M).