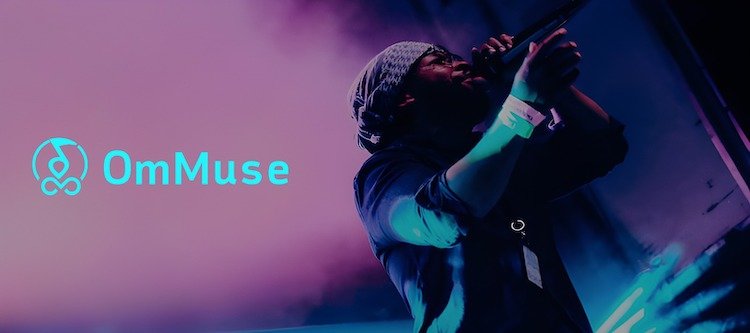 Most artists end up juggling various platforms and multiple 'dashboards' during the production, distribution, and promotion of their music. Now, OmMuse is working to consolidate everything an artist needs into a central repository — the OmMuse Hub.
For artists, the process of creating, delivering, and monetizing music is a complex chore involving seemingly-endless partners. Apart from the countless nuts and bolts of music production, artists and managers need optimal organization and storage of files, advanced sharing capabilities, collaboration tools, royalty tracking solutions, and mastering tools that allow them to extract the most out of their work.
Most of these solutions are scattered across multiple platforms, forcing artists to coordinate a large number of endpoints. That's a headache that OmMuse is aiming to solve with a consolidated service that allows every artist — on varying stages of their creative process — to simplify and optimize their creative process. Just recently, OmMuse joined forces with DMN to broaden awareness of their consolidated platform solution.
Company founder & CEO Vivek Patel outlined OmMuse's vision to simplify music industry processes and propel musicians in their creative pursuits.
Patel adds that OmMuse will allow artists to 'derive more value from their work by leveraging the latest tech in AI and blockchain.' OmMuse CMO Chris Gertz-Rombach further explained that OmMuse primarily aims to facilitate accessibility, ease of use, collaboration, and discovery by utilizing tech to its absolute capacity.
The consolidated approach means that artists can tap into interactive creative tools to organize their entire catalog, discover collaboration opportunities, and distribute their music. For indie musicians, OmMuse brings elevated accessibility, a clean interface, and the ability to be discovered directly via the platform.
OmMuse is in its late seed stage with a soft launch, and Gertz-Rombach reports that a few hundred early users have provided encouraging feedback. Gertz-Rombach also relayed a success story of musician Michael Alvarado, who is already collaborating with artists he discovered through OmMuse.
OmMuse is free to join 'because a big part of our ethos is accessibility.' Gertz-Rombach added, "We want anyone around the world to easily access OmMuse to create music, to distribute it by signing up for free."
The platform's cloud-based ecosystem is structured to assist in music-focused pursuits such as storage, organization, and collaboration. Gertz-Rombach says OmMuse was developed because other creative platforms were too 'noisy.'
"There are way too many features and buttons on other platforms, so OmMuse is streamlined and simple. That's our most positive feedback, too."
OmMuse also aims to create simplicity throughout, instead of overwhelming artists with complex processes. Patel calls it the 'grandpa test,' adding, "If our grandpa can figure out how to add the songs and batch-upload tracks, then anyone can do it, right? OmMuse hub contains it in one place. It's encrypted."
Unlike conventional file storage platforms like Dropbox, OmMuse isn't packed with music-irrelevant tabs and buttons. Dropbox's free tier provides a miserly storage of 2GB, alongside a file size limit, which is unworkable for most musicians. The cloud storage giant also fails to offer the flexibility and navigation required for effective music collaboration. Also missing from Dropbox and its competitors are song-specific organizational capabilities, including metadata fields specific to music tracks.
"One of the big long-term plays we're focusing on is the ability to organize huge sets of music data," Gertz-Rombach shared. "Our tech automatically extracts metadata from tracks but also detects things like BPM and genre if not added manually. So labels and massive catalogs are organized and sifted through efficiently when uploaded and stored."
Perhaps most importantly, non-music-specific platforms like Dropbox consistently fail to provide the vigorous privacy required for high-value music files.
To keep the interface clean, the OmMuse dashboard leads to only three tabs: My OmMuse Hub, Explore, and Artist. Users subscribed to the OmMuse free tier can create a profile, upload up to five gigs for free, and gain encrypted storage for large music files. Users can also employ more precise sharing and permission tools — better-suited for potentially lucrative music files.
OmMuse artist profiles provide the spark to find the correct chemistry for collaboration. Gertz-Rombach says these discoverability features close the 'search' gap. He explained, "We found a lot of artists who want to be public with their music and get discovered. So any track you upload publicly will place you on the Explore page."
Artists can also opt-in to become featured artists so others in search for collaborators can reach out and initiate a project. "It's a way for other musicians, writers, or even labels to find artists."
Artist profiles can include everything from their work history, a link to their website, and their music. "It's an additional way for artists to be discovered, and a way to find other collaborators," Gertz-Rombach relays, adding, "Maybe you're looking for a producer that can make beats for your next track or a writer to help with a hook? In some ways, it is like a bit of a social platform."
OmMuse also integrates AI to facilitate music production, mastering, smart contracts, and other creative tools.
"OmMuse also partnered with Dolby, and users subscribed for OmMuse's paid tier at $7.99 per month receive discounts for Dolby.io AI Mastering. You can preview [the mastered track] up to 30 seconds before you pay for it," says Gertz-Rombach.
The startup also introduces proprietary smart contracts, with which artists can upload music projects and designate different royalties for multiple collaborators. Gertz-Rombach explained that users can also mint their music through the smart contract for distribution, adding, "We absorb all the minting fees if you're subscribed to a paid tier."
The technology company appears to have a major partnership on the cards. Without naming any names, Gertz-Rombach hinted at a prominent digital distribution tie-up for OmMuse. "OmMuse will be the first platform that uses 'their' backend API to go within our platform. We're one of the first that will be able to leverage it."
Gertz-Rombach says that with further future developments and partnerships, OmMuse will be able to distribute music to all streaming platforms.
(Also, exclusively for DMN readers, OmMuse is offering a three-month subscription to their Major tier for free. OmMuse Minor remains free for everyone.)
Here's a more detailed overview of OmMuse subscription tiers:
Free Access: OmMuse Minor
5GB of Optimized Music & File Storage
Basic AI-Based Music Organization
Choose to Share Music Publicly or Privately
Profile, Tracks, & NFTs Listed on Explore Page
Full Price Dolby.io AI Mastering ($29.99/track)
Full Price Music NFT Minting ($29.99/track)
Unlimited Encrypted Messaging with Users
Update Track Versions With Collaborators
OmMuse Major: $7.99 per month
500GB of Optimized Music & File Storage
Enhanced AI-Based Music Organization
Choose to Share Music Publicly or Privately
Profile, Tracks, & NFTs Listed on Explore Page
Discounted Dolby.io AI Mastering ($7.99/track)
Discounted Music NFT Minting ($14.99/track)
Unlimited Encrypted Messaging with Users
Update Track Versions With Collaborators
OmMuse Studio: $14.99 per month
1TB of Optimized Music & File Storage
Advanced AI-Based Music Organization
Choose to Share Music Publicly or Privately
Profile, Tracks, & NFTs Listed on Explore Page
*Tracks & NFTs Added to "Featured Section"
*Profile, Tracks, & NFTs Highlighted on Website
*Social Media Promotion on OmMuse Socials
Discounted Dolby.io AI Mastering ($4.99/track)
Discounted Music NFT Minting ($9.99/track)
Unlimited Encrypted Messaging with Users
Update Track Versions With Collaborators
*Premium benefits only available to Studio users
A higher-end, customized Enterprise tier is also available, according to OmMuse.