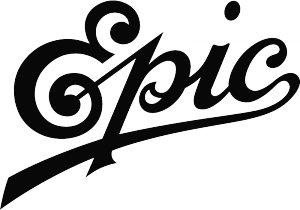 The storied Epic Records now has a new president, one with an unusual pedigree.
Amanda Ghost has now been slotted into the position, reporting into Rob Stringer, chairman of the Columbia/Epic Label Group.  Epic is part of the freshly-consolidated Sony Music Entertainment, the major label formerly known as Sony BMG.  Ghost will be based in New York, and follows in the footsteps of former presidents Charlie Walk, Polly Anthony, and Richard Griffiths.
The choice of Ghost, a singer-songwriter, is unusual.  But Ghost is no stranger to success.  The Londoner has penned several highly-successful songs, including James Blunt's "You're Beautiful," Beyonce and Shakira's "Beautiful Liar," and Jordin Sparks "Tatoo," among many others.  "I'm not a conventional choice as an executive in the music business, but it is testament to the new mood at Sony where content is now king and the music business is being put back in the hands of creative talent such as myself," Ghost said, perhaps alluding to the less-successful executive experiment involving Rick Rubin.
Story by news analyst Alexandra Osorio.