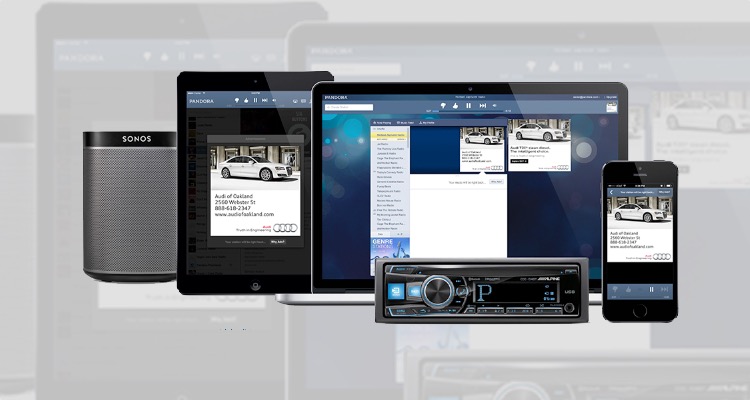 If your model is largely ad-supported, then it's always nice to score colossally huge advertising deals.
And, that's exactly what Pandora just did with Toyota.  The companies are already holding hands on a major dashboard deal, but this takes things to an entirely new level.  "The campaign will be the largest in scope and span to ever run across all of the Pandora internet radio advertising platforms," a company executive promised.
Details, please.  As part of a new, multi-year "Legends & Icons" advertising series, Pandora will brand stations and artists with various Toyota models.  So, think Toyota Highlander + Top 40 and you get the idea, though that's just the top-level.  Different models will brand different stations, and expect lots of customized channels, artist spotlights, exclusive releases, radio 'mixtapes,' and video integration.
Toyota executives pointed to a broad target demo of 18-49, though different stations and content slivers will be matched to market research.  So, the pair-up between the Highlander and Top 40 wasn't an accident; instead, it represents a very targeted pitch towards potential buyers.
The deal started on Friday, and is slated to go through early 2013.  Pandora now has 80 million registered users, according to the latest stats from the company.