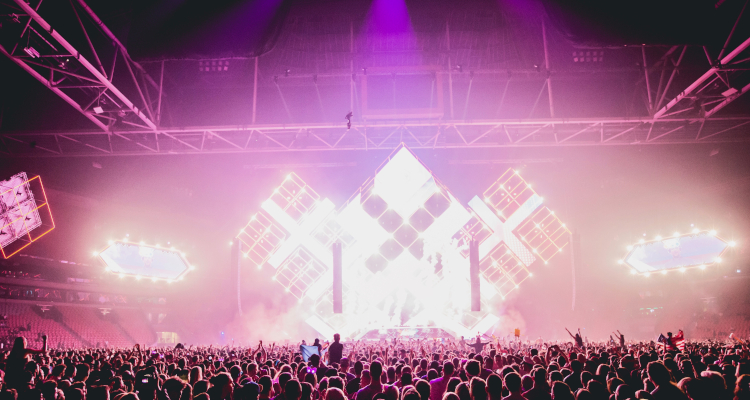 Live Nation is making a serious move into electronica and dance festivals, according to information shared with Digital Music News.
Sources inside the organization note that a new division, 'Electronic Nation,' is being created in the wake of booming attendance at events like the Electric Daisy Carnival in Las Vegas, Ultra Music Festival in Miami, and Monster Madness in Los Angeles. The festival sub-genre is also reshaping events like Coachella, where electronica enjoyed a much larger presence in 2011.
The Electronic Nation division is known internally, and Live Nation could announce the expansion as early as this month.  But the timetable was either unknown internally or not disclosed, and the CEO of this nascent division may still be under discussion.  Either way, Live Nation is planning to outgun competitors with its combined event, ticketing, and artist conglomerate.
This type of expansion is hardly uncommon for Live Nation, a company accustomed to aggressive acquisitions, combinations, and expansions.  In 2007, Live Nation signed Madonna to a massive, multi-year deal valued at more than $120 million.  That was the beginning of Live Nation Artists (also first reported by Digital Music News), and Jay-Z, Shakira, and Nickelback soon followed.
Meanwhile, Live Nation is feeling encouraged by a 10 percent gain in ticket sales during the first quarter, according to information disclosed by CEO Michael Rapino to investors in Boston this week.  But March was only "up in the single digits," while April was down by a percent.  May improved 7 percent year-over-year, a potentially encouraging indicator ahead of summer sales.  Investors pumped shares of LYV by nearly 10 percent on Wednesday following the disclosure.