Beats Electronics has officially acquired MOG, according to details confirmed by both companies on Monday.
The paperwork and signatures are finally inked, based on typical delays and closing considerations.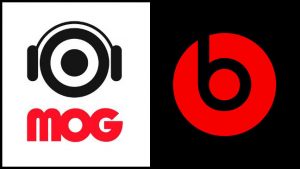 The buyout had been rumored for months, and hinted heavily by Beats cofounder Jimmy Iovine.  Now, this 'end-to-end' puzzle piece is part of the jigsaw.  "This was never about just headphones," explained Beats president and COO Luke Wood.  "We've since expanded the Beats mission to every other link in the music experience chain – speakers, mobile phones, personal computers and automobile sound systems. With MOG, we are adding the best music service to the Beats portfolio for the first truly end-to-end music experience."
Over the years, MOG has introduced plenty of unique features and capabilities to the music subscription space.  They've also rallied a considerable amount of funding, but failed to generate meaningful levels of awareness, consumer excitement, or traction against more established heavyweights like Spotify.  In fact, their subscriber rolls are rumored to be astonishingly low, though perhaps Beats has the power the change all that.  "MOG subscribers can expect continued excellence from the best music service in the market, and we look forward to putting premium music experiences in the hands of millions of music lovers everywhere," said MOG CEO David Hyman, who now reports into Wood.
The question is whether Beats can pull this ecosystem off, or if this is just another siren call created by one brilliant Apple.  After all, consumer electronics and branding are one thing; meshing it together with software is another.  And, an extremely difficult challenge that is rarely accomplished.
Perhaps it's folly to count Beats out so soon.  After all, Iovine and Dre 'get it' when it comes to branding and the power of celebrity, and they managed to crack a market hopelessly mired in white earbuds.  Indeed, Iovine is credited with expanding his celebrity and branding know-how beyond the beleaguered recording, something few other old-line record executives have managed to accomplish.
Meanwhile, MOG will remain largely intact, according to details shared.  That means the Berkeley, CA-based crew and service will operate 'with no immediate changes' of any sort, though let's see how long that lasts.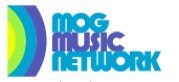 There's also something called the MOG Music Network, a music-focused ad network that apparently is churning some very decent cash.  That is not part of this acquisition, however.
The terms of the deal were not disclosed, though this looks like a dog for investors.  Various reports have pegged this in the $10 million to low-teens-millions range, meaning that equity owners like Sony Music Entertainment and Universal Music Group probably gained little from the exercise.  Crunchbase counts total funding at nearly $25 million, meaning this was extremely affordable for Dre & Co.