The question is whether the raid, the shutdown, the arrests, and all the screaming about injustice will ultimately make Megaupload stronger in the end.  And, a far bigger problem than anyone – including the music industry and Hollywood – ever imagined.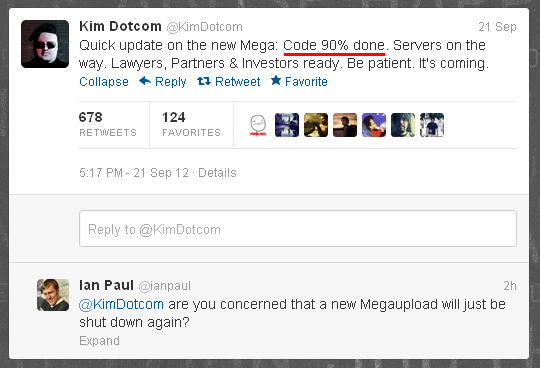 The teaser comes moments after New Zealand Prime Minister John Key admitted that authorities had illegally spied on MegaUpload and Kim Dotcom prior to the raid.  "I expect our intelligence agencies to operate always within the law," Key stated, while pointing to an "error" by the Government Communications Security Bureau (GCSB).  "Their operations depend on public trust."
Dotcom & Co. are apparently already talking with cloud-focused developers about API plug-ins and other collaborations.  That could include applications that go far beyond file-sharing.
"We are building a massive global network. All non-US hosters will be able to connect servers & bandwidth."
Meanwhile, the US Department of Justice is pushing for Dotcom's extradition, though the recent release of legal funds are undoubtedly complicating that attempt.