Guess the money really is in touring. Just moments after getting a raise and contract extension, Live Nation CEO Michael Rapino has purchased this $14.75 million mansion compound in the Brentwood section of Los Angeles.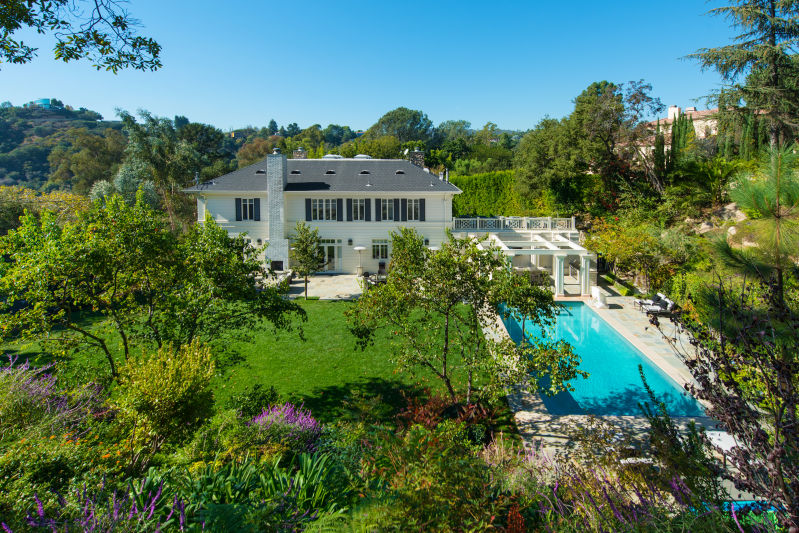 That's right, compound: according to details and pictures from seller Partners Trust, the 52,399 square foot estate not only includes the stately manor above, it also includes the adjacent home at 975 Oakmont Street as well.
The negotiated price, down from a list of $14.995 million, was first disclosed by the Wall Street Journal.  Almost immediately after Live Nation chairman Irving Azoff stepped down with a monstrous, $12 million exit payout, Rapino's contract was extended and his base salary bumped to $2.3 million.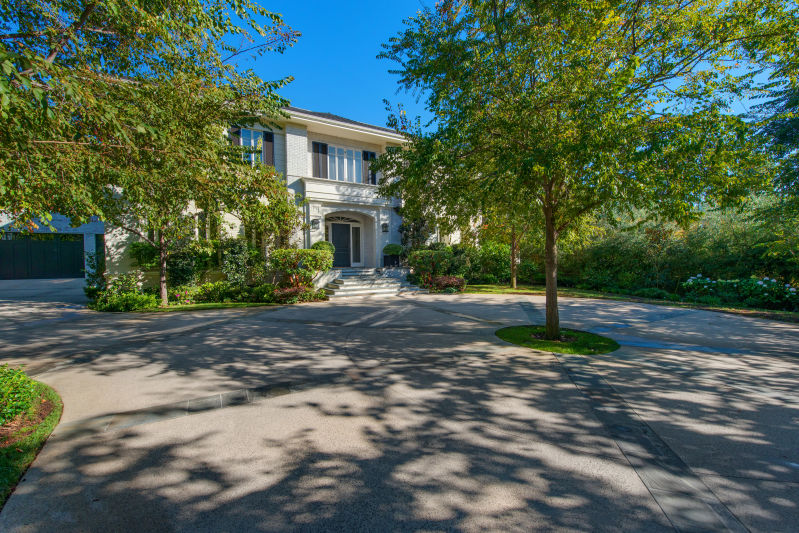 But that's just the base: in March of last year, Rapino scored a $4.8 million bonus, with year-2011 earnings topping $11.9 million.  That's a drop from a plum $15.9 million awarded in 2010.
Also according to Partners, the home includes amenities layered on top of amenities.  After passing through the 'stunning entry,' the fun begins.  Upstairs is the 'spacious and serene master suite' complete with office, dual baths and walk-in closet, not to mention three additional bedrooms that all contain 'en-suite baths'. The tour continues with a playroom, screening room with projector, another office, guest suite, 'expansive laundry room,' and private gym, not to mention a separate guest house.  The lot contains 'mature trees,' 'peaceful canyon views,' and a barbecue.