Netflix pays millions to license and produce content legitimately, and is willing to pay millions more.  Yet their very existence is threatened by studios and channels that won't give them their stuff, at least at rates that make sense.
So why, given these issues, would Netflix sponsor Grooveshark, a company that bypasses all of these problems with a free, loophole-based streaming alternative?  Especially when this same company could just as easily expand into video with the exact same approach?  A company that is paying pricey lawyers right now to win that right?
Why would anyone feed a company that not only disagrees with your core principles, but might become a serious competitor in the futures.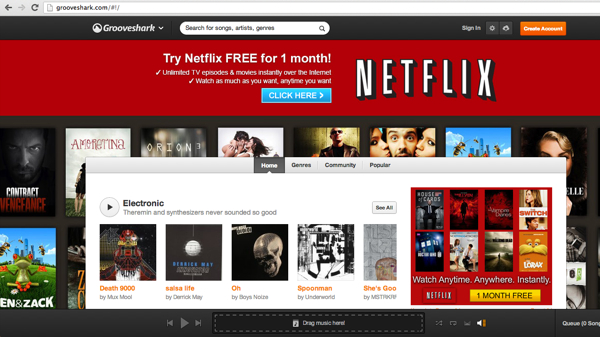 Top image: beactive (CC 2.0 Generic)