Maybe we just need to have heroes; things to worship without the complicated realities attached.
Like Steve Jobs, who assumed God-like stature upon his death, despite distinct tendencies towards assholishness.  It was Jobs that molded a digital music platform that actually worked, while challenging P2P and raking in billions for Apple.  But the great iTunes savior is also one of the greatest piracy-enabling vehicles the music industry has ever witnessed, and its legacy is a complicated one.
So why are we still drooling over iTunes for saving the music industry and liberating artists?  If only it was that simple.
Closer to reality, iTunes is an extremely complicated player in the history of music, not a savior.  Apple transformed the music industry by figuring out the paid download, they figured out music portability and eventually led the charge into MP3s.  They figured out what the labels couldn't, and offered a safe alternative to piracy.  But ten years later, it's not clear that all of this helped the music industry, or the artists themselves.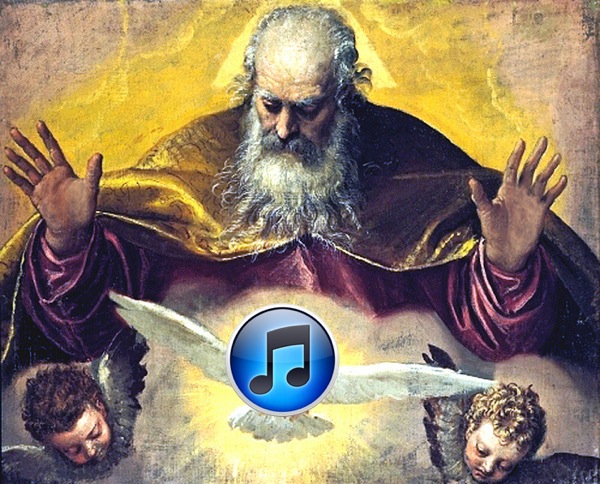 Blame the labels for not figuring out technological solutions themselves, but the rise of iTunes also meant a fall in control for content owners.  Jobs demanded 99-cents a track, for every track, for years, and refused to entertain bundling tomfoolery like album-only downloads.  This was a battleground for years, yet completely forgotten in all the iTunes hagiography of today.
In many ways, the lost labels needed a digital dictator.  Jobs clearly understood that a-la-carte, uniform pricing made sense in the early days; it was consumer friendly.  Labels were suing consumers at the time; their legacy was unapologetically consumer unfriendly.  That didn't translate into the digital era, and it still doesn't.
But iTunes wasn't translating into enough revenues.  And the reason was that only a certain percentage of people were actually purchasing paid downloads.  Indeed, the IFPI routinely estimated that 19 out of 20 MP3s were pirated, ie, not purchased from the iTunes Store.  Yet, all of those downloads — free, paid, whatever — were feeding an iPod frenzy, with only limited restrictions on either side of the iTunes+iPod equation.  The source of the content didn't matter; the consumer experience was everything.
Which means that for most of its history, iTunes has been a massive piracy enabler.  Not a solution or savior.
Because if the iPod could comfortably hold 20,000 songs, the next question was where fans were getting these 20,000 songs.  CD-ripping, sure, but also ol' favorites like Limewire and BitTorrent.  On the most basic level, no one was paying $20,000 for a digital collection.
Fast-forward to the present, and Apple is still getting away with mass murder.  Because iCloud and iTunes Match are not only porting multi-thousand collections into the sky, they are also giving every pirated collection a pardon.  And $24.95 a year is all it takes to absolve your sins.
The 'iTunes Music Store' first launched on April 28, 2003.  
Written while listening to Obituary: The Complete Roadrunner Collection (1989-2005) on wooden LSTN headphones.
The image remixes an illustration from Waiting For The Word, licensed under Creative Commons Attribution 2.0 Generic.