It's really easy to forget how utterly dominant YouTube is, in music streaming alone.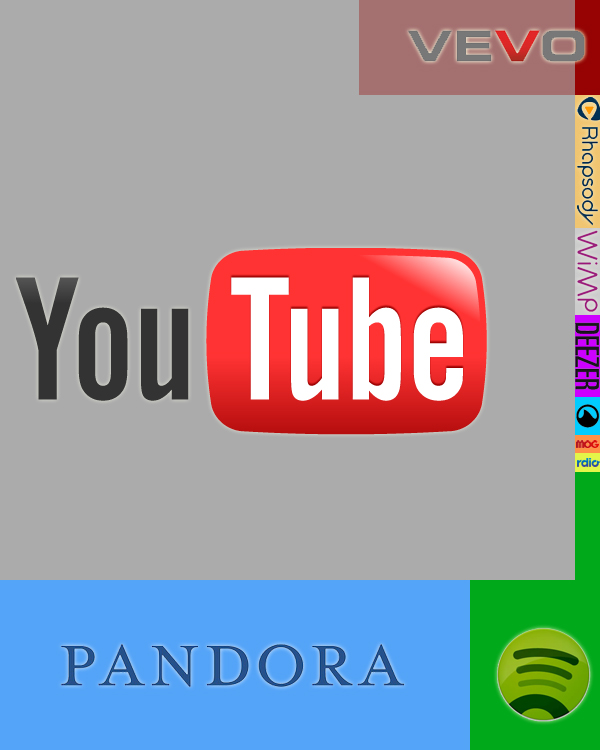 That's a breakdown, based on music views and listens, conducted by Digital Music News last summer.  Seems wildly lopsided, yet somehow, even industry people forget amidst all the hyper-coverage surrounding Spotify, Pandora, and even Deezer.  "Does everyone know that YouTube is the number one place in the world for music?" Linkin Park manager Jordan Berliant reminded an audience at Musexpo this week.  "It's the number one place in the world."
Not everyone knew.  But YouTube is 100 times as large, with 1,000 times the budget as its nearest competitors.  YouTube doesn't need VCs; Goldman Sachs isn't trying to flip YouTube Music in three years.
There's another big advantage: YouTube didn't really have to pay for the content to get this huge, thanks to friendly DMCA workarounds.  And now, YouTube is starting to learn how to convert that mass of users into paying customers.
All of which brings us to the latest news, which is that YouTube will soon be launching some paid-only, premium channels.  The Financial Times says monthly access will start at $1.99, though it's largely unclear what that buys.  But we do know that YouTube's volume-based, ad-supported experiment isn't working out.
All which means we're getting even closer to the rumored 'YouTube Music,' a subscription-based music play that will undoubtedly take cues from other premium YouTube experiments.  And YouTube will be trying to convert the largest music audience in the world with something slightly better, at a better price, and with better selection than any other music service in the world.
Meanwhile, on-demand streaming services (Spotify, Deezer, Rhapsody, Rdio, etc.) are already shaky financial bets.  They have limited runways, outlandish content costs, difficult subscriber acquisition costs, and lots of pressure to IPO or flip.
The financials hardly make sense, and there isn't room for everyone.  YouTube will accelerate the shakeup.
Be very, very afraid.
Written while listening to Jeremy Loops (on YouTube).