It's a common line of defense by services such as MegaUpload while fighting attacks by the entertainment industry:
"We're used for legitimate file hosting."
But the news that RapidShare has sacked 75 percent of its staff, after making a concerted effort to prevent illegal use of its services, proves how few people were interested in using it for legal means.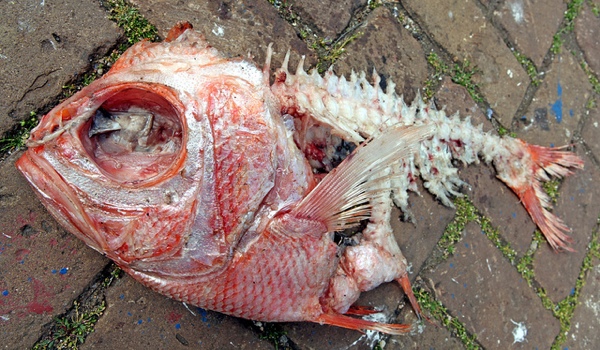 Perhaps unsurprisingly, Torrentfreak described RapidShare's move as "publicly turning its back on the very community that made it rich". "Never again will the site be able to return to the business model that once elevated it to elite status on the internet," it continued.  It's a telling statement.
RapidShare may have made its decision to deter file-sharers after watching what happened to Newzbin1 after the Motion Picture Association managed to get a court order requiring ISPs to block the site in the UK.  Though the site was soon resurrected as Newzbin2, which triumphantly announced it would circumvent the block using VPNs and other workarounds, that kind of black-market trade proved a lot less lucrative.
After 15 months, the site closed (at the end of last year). "Newzbin2 was always hoped to be a viable underground commercial venture," the site said.
"The figures just don't stack up."
Groups claiming they champion internet rights (though they refuse to defend the majority of artists' internet rights), such as the Open Rights Group, claim blocking is "pointless" in stopping piracy.  At the same time the ORG calls it "censorship", adding that "web blocking is a blunt instrument and is a dangerous practice."
Of course, if blocking is so pointless and easy to get around, one wonders why the ORG considers it a dangerous practice.
The British record label trade organisation, the BPI, disagrees on both accounts and is preparing a domain blocking blitz on as many as 25 domains peddling in unlicensed material, including Grooveshark.
To ensure that the vast majority of music on these sites is indeed unlicensed, PPL, the UK performance collecting society for musicians and labels, has contacted its members asking if they've licensed their music to the operators of the sites.
Yet there's a much easier way to check this – Grooveshark doesn't have a license with the PRS (or any other performance right societies for songwriters, for that matter).  This makes pretty much everything on the site unlicensed – even the tracks that are licensed for the master recording right, as that only covers the recording, not the composition part of the track.
As for RapidShare, in its effort to preempt the risk of getting blocked, its Alexa ranking has spiraled downwards. It's gone from being the 50th most popular site in the world in 2010 to being ranked 150 by November 2012 – and now it has slipped all the way down to 860th position.
Being another YouSendIt or Dropbox is clearly not as attractive to users – or as lucrative – as being a pirate site.
Written while listening to Rudimental's excellent new album, Home.
Image by Free Photo World, licensed under Creative Commons Attribution 2.0 Generic.