Rod Stewart fans may have been a bit confused by the title of his new album when they went to stream it on Rdio last week.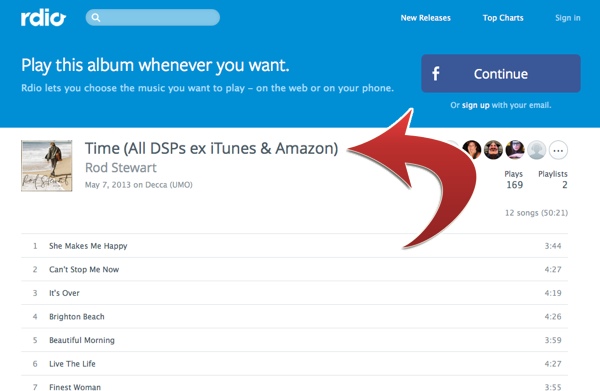 What is perhaps even more surprising is that no one at Rdio or Universal have noticed – even though it's been over a week.
Recently musicians have stepped up their campaign to get music services to display the liner credits, including who wrote the music, who produced it, and who played on it – and metadata has been touted as a key element to a successful future for the music industry, as well as to getting paid. Streaming service Rhapsody has even announced that it will include who mastered the records.
But if something as simple as checking the album title of a heavily promoted major label album – that is expected to reach the top ten in the charts – is too much to handle, what are the chances they'll get the name of the drummer playing on it right?
Either that, or Rod Stewart has just come up with one of the driest album titles ever.