No, we aren't in this together, even when the lights are flickering and the last days are looming.  Which brings us to the RIAA, the arrogant, brutish major label trade group that has been quietly chopping most of its staff while protecting the salaries of a small number of top executives.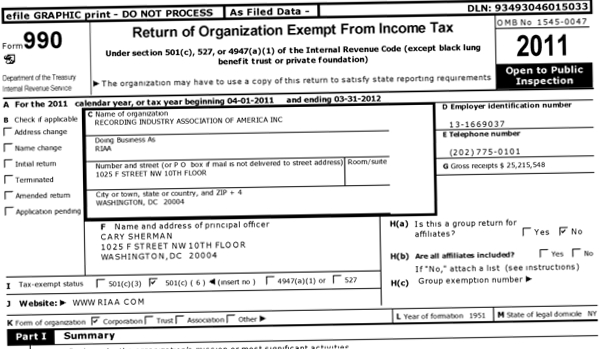 According to non-profit tax filings now surfacing, the RIAA has slashed roughly half its entire staff since 2009, with the current headcount hovering in the 50-range (or lower).  During the 2011 period (the latest documents available), total headcount stood at 60.  In 2009, that number was 107.
Meanwhile, dues from major labels Universal Music Group, Sony Music Entertainment, Warner Music Group, and the now-acquired EMI Music have been plunging dramatically.  According to the paperwork, dues have been reduced by more than half over a mere three year period, with year-2011 contributions totalling $24.8 million.  In 2008, that number was $51.3 million.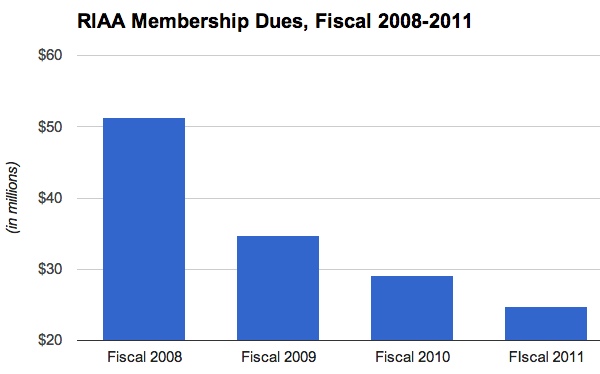 Compensation at the top has remained comfortably luxurious, with CEO Cary Sherman receiving a modest bump to nearly $1.5 million for fiscal year 2011 (from about $1.4 million the year prior).  Sorry to pick on this guy, but Sherman's profile within the industry is essentially zero, with few appearances at conferences or events of note.  And, similarly miniscule visibility attached to major initiatives, with extremely lackluster results on issues like SOPA and Six Strikes.
Others, including outgoing CEO Mitch Bainwol, pulled a similar pile for the year, while the number of executives making $400,000, $500,000 or more than $600,000 remains sizable.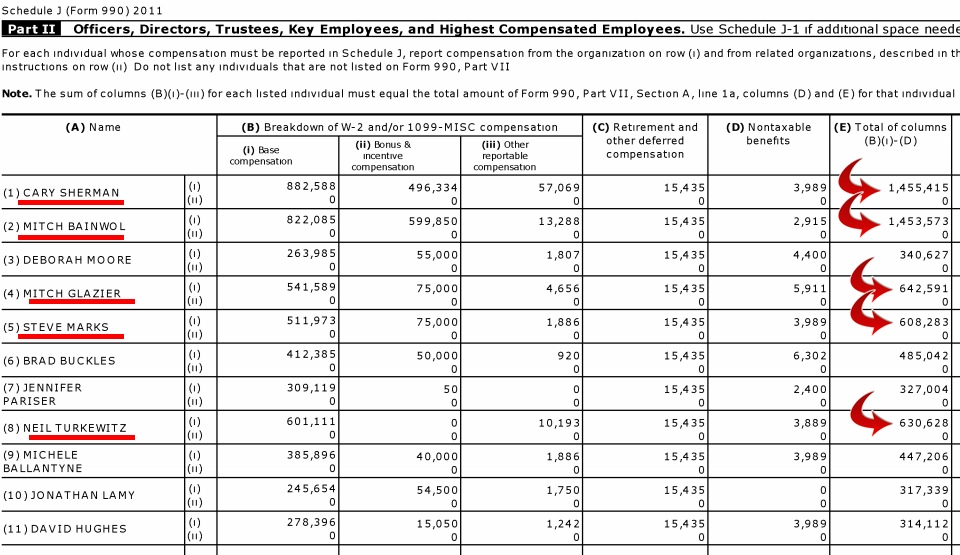 Here are the complete IRS forms for fiscal years 2009, 2010, and 2011.  We are not aware of more recent documents (but please share if you have them…)