This, more than anything, explains why a band like Daft Punk is focused on download sales — not streaming — during its initial sales windows.  And why iTunes got the exclusive, 'promotion,' first dibs, or whatever you want to call it.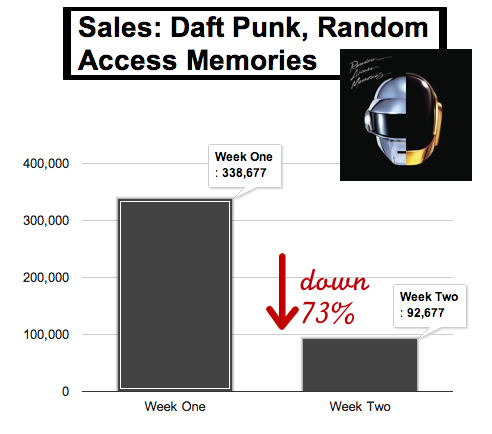 And, in case you were wondering, a majority of these album sales are downloads (with most happening through iTunes).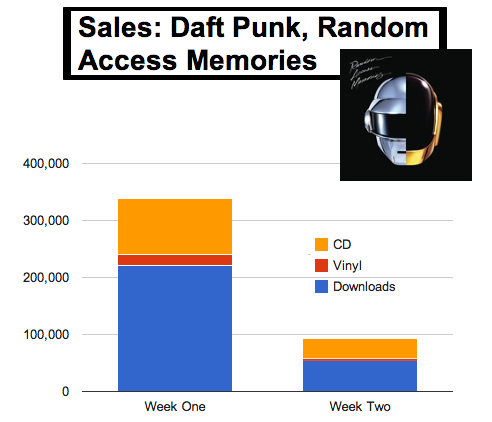 Sales counted by Nielsen Soundscan, and shared with Digital Music News by major label executive sources.
Written while listening to El Perro del Mar.