It was the panel 'Connecting Creators and Consumers' that resulted in the most heated debates at last week's World Creators Summit.  In an effort to directly connect the two, the Summit included two 'real life' young students from Berklee College of Music, who declared that their teachers told them to be "everywhere online".
"Everything we do is on social media," said student Seth Jones. "It's awesome to be able to interact with the artist."
The artists on the panel, however, thought this was a complete waste of their time and talent.  "My inarticulacy as a teenager was the reason I started making music in the first place – so I find it ridiculous that I'm now expected to post tweets," said songwriter/performer/producer and member of Cocteau Twins, Simon Raymonde.  "Young artists should not spend too much time online."
"We should express ourselves through our music – not by saying what we had for lunch on Twitter."
Raymonde is also the founder and owner of indie label Bella Union, which counts Beach House, John Grant and Fleet Foxes among its many artists.  "Bella Union's artists should focus on their music," he said.  "They should probably tweet once a week, but not a constant dialogue."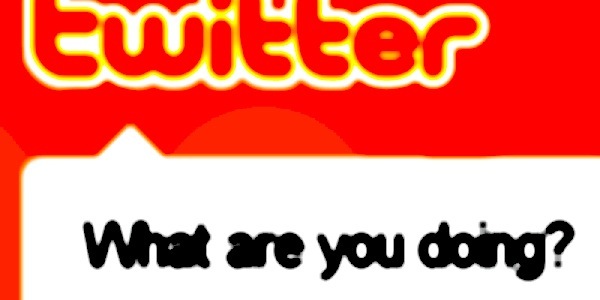 Eric Hilton of duo Thievery Corporation spends no time at all on social media.  "The music business has been so rough lately," he explained.  "Musicians are in a terrible place, financially, today. More money is being made from music than every before – it's just being made by ISPs and tech companies, and not by those who create it.  I'm glad I didn't quit my day job [as a restaurateur and bar owner] – and I just wouldn't have time to be on social media as well."

"I feel like we're all working for Facebook now," he continued. "Dollars have turned into pennies, and soon there'll be even less – and still we keep typing away trying to get some attention."
Fighting their court, the students thought it was a brilliant idea for artists to, as they put it, put their "content" (a word hated by many artists, including Thom Yorke) online for fans to remix and make videos to. They even called themselves "prosumers".
"Don't you see somebody making videos to your music as good free promotion?" asked Jones.
"No, because somebody else owns our [Cocteau Twins] copyrights and we get a really shitty rate," replied Raymonde, adding that the homemade videos of their music he'd seen on YouTube were terrible.
"Do you think Miles Davis would have wanted his music online?  I hate when artists let the audience remix their music.  It's brilliant as it is – don't fuck with it.  I can't think of anything worse."
"I hate when people remix my music," concurred Hilton. "Musicians are being forced to be minstrels."
Not put off by these responses, the students continued by claiming that records should be given away as promotion, as artists can make a living off touring.  Hilton fired back that the average age of a profitable touring musician is currently 54 – and young musicians are not making money from touring.  "Giving a song away for free is not a big deal anymore," argued Raymonde.  "No one is going to join a website because they get a free song."
Unrelenting, Jones brought up how Amanda Palmer managed to raise over a million dollars on Kickstarter by giving away personally-created gifts, the opportunity to have donuts with her – even offering to draw live nudes of the donors and have dinner with them in their homes.  Surely this proved that artists could make a living in other ways than from selling records?
"Amanda Palmer was a success story for five minutes – then she had the audacity to ask for money to go touring, so obviously your theory doesn't work," Raymonde shot back, adding:
"Why would you want to go to dinner with a fan – go to dinner with your wife."