The result was almost as guaranteed as the check Samsung mailed to Jay-Z.  Ahead of the 'official release date' of July 7th 9th in the US (whatever that is), copies of Jay-Z's latest release, Magna Carta Holy Grail, are now available pretty much everywhere.
That is, 'everywhere' except iTunes, Spotify, Rhapsody, Amazon, Rdio, Deezer, Sirius XM Radio, Pandora, Muve Music, VEVO, and a whole bunch of other legal outlets.
We don't have a new Samsung S III, S 4, or Note II with the bundled, 'exclusive' album included.  Instead, we're listening to the album on Grooveshark (with Virgin America paying for it…)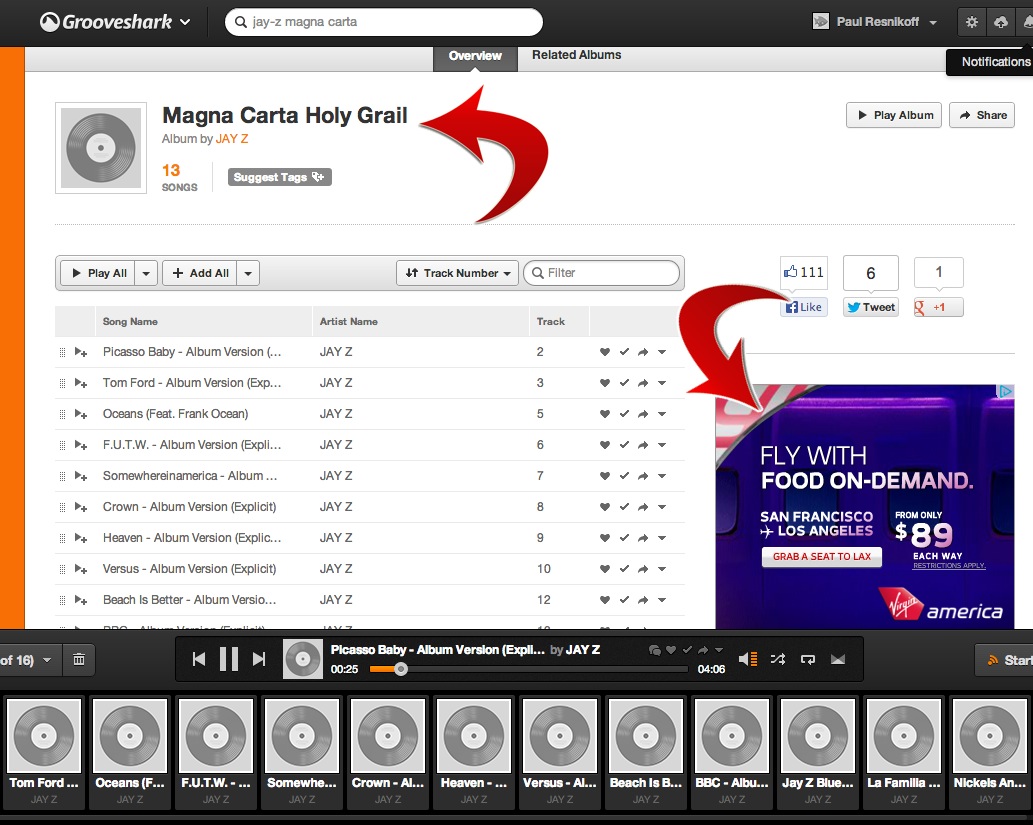 Meanwhile, early reports suggest that Samsung buyers have been getting frustrated by slow or interrupted downloads.  Others are complaining about excessive permission demands from the required Samsung app.
Even worse, anti-virus companies have been warning users to watch out for pirated versions of the Samsung Magna Carta Android app, including one that looks and feels exactly like the real thing.  One huge difference came on July 4th, when an all-monitoring app clone triggered a special protest message against the Obama Administration and NSA spying.  "We suspect the malware author is attempting to go after the demand for the app Magna Carta Holy Grail on pirated sites," McAfee warned.
All of which makes pirating seem a whole lot safer, cheaper, and less of a hassle.  Perhaps the bigger question is whether Samsung wasted a reported $20 million for the privilege.
Meanwhile, over at Google…