When it comes to losing obscene amounts of money, Live Nation ranks among the best: since being spun off from Clear Channel in 2005, the company has lost nearly $950 million.  And it's never turned a profit in any of those years.
Which looks like this:
Adding to the insanity, the company's longtime CEO, Michael Rapino, makes around $28.48 million a year.  Which is based on an incentive structure that looks like this: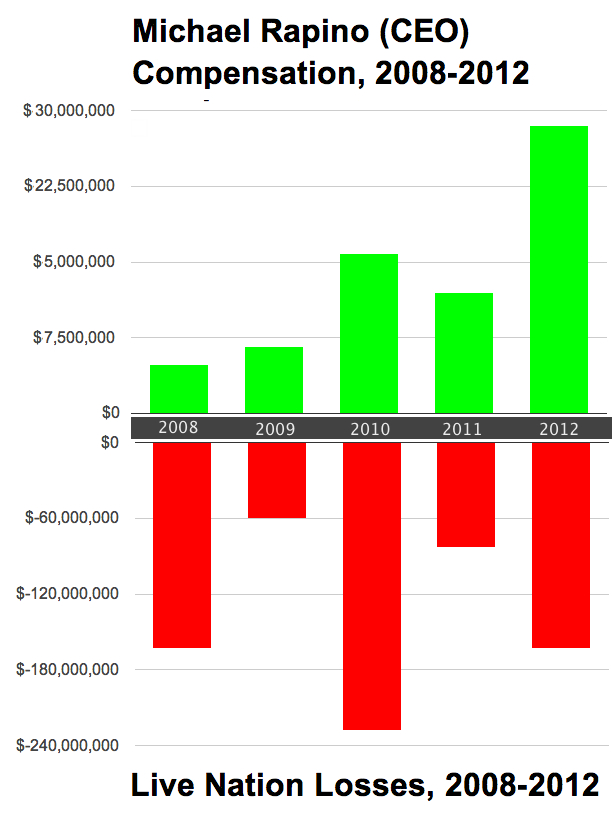 Abstract art fans might have an easier time comparing Live Nation Entertainment to this sculpture by John Isaacs.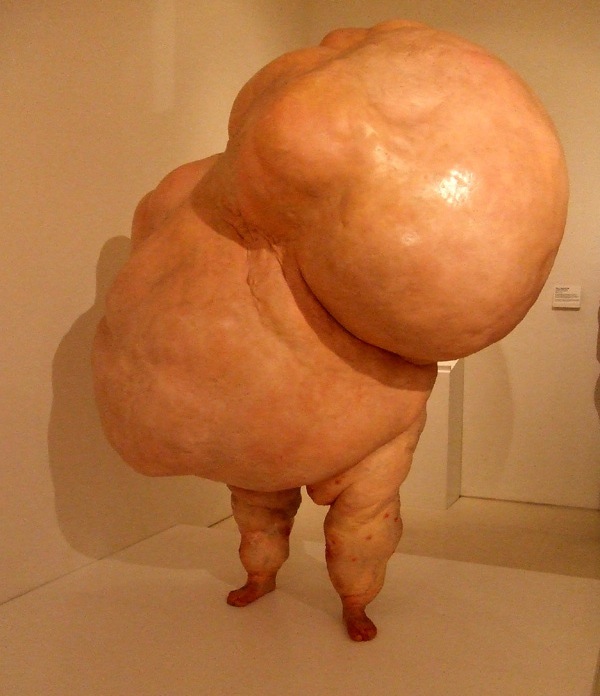 But it now looks like this obese vessel might be slowly turning course.  According to earnings details disclosed on Tuesday, Live Nation has 'only' lost about $5.1 million this year, which is dramatically better than a loss of $61.5 million last year.  And, it could put Live Nation on track to have the smallest loss in its short history, and even a profitable one in the near future.
Part of the reason is an improving concert sector, which is sensitive to an improving economy.  According to details shared by the company, revenues bumped

11.9 percent

during the first half of the year, with second quarter concert revenues gaining 10.9 percent to

$1.2 billion.

 

Ticketing revenues, attendance, and broader revenues also enjoyed gains.

Unclear is whether recent acquisitions are helping, or just more overspending.  Insomniac is helping Live Nation jump onto the EDM wagon, and earlier buyouts like BigChampagne have 'acqui-hired' shrewd executives like Eric Garland and Joe Fleischer (one of whom is proving to be a big earner).

Wall Street is also getting on board, and lifting Live Nation from its single-digit past.  That could easily go poof with the broader market (so gamble responsibly), though as of right now, a lot of people are making money off this stock.  After the earnings announcement, shares pushed into the $17-range, a gain of more than 75 percent in just a few months.