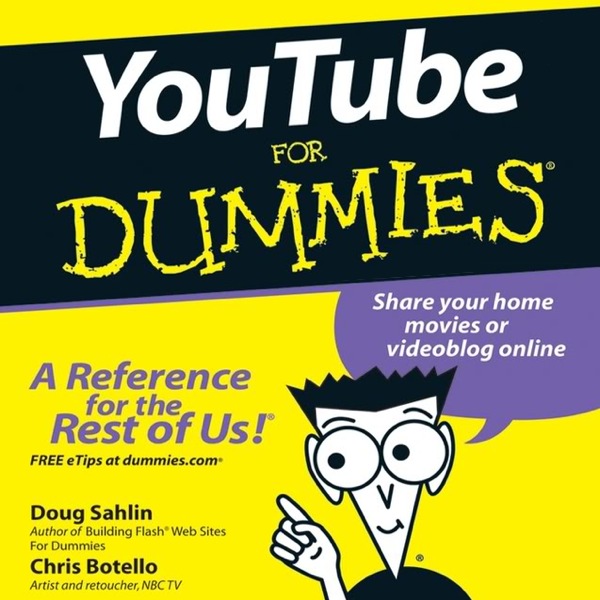 The following response post comes from Emmanuel Zunz, founder and CEO of ONErpm.com, a digital distribution company focused on DIY and indie artists and labels.  ONErpm also has a Multi-Channel Network (MCN) on YouTube specializing in music.  

Jeff Price was correct in yesterday's post when he wrote there are two ways musicians can earn money on YouTube, but I find the rest of his statements to be inaccurate.
The first way an artist can make money is through a revenue split with YouTube for advertisements running alongside and within your videos on your own official channel.  In order to monetize these videos and participate in YouTube's revenue sharing program, you must become a STANDARD YouTube partner, which takes minutes to set up and is available to all YouTube users  provided they have not violated their terms of service, and then CLAIM these videos in your channel.
The other way to make money on YouTube is through Content ID, YouTube's fingerprinting technology that identifies your music and/or videos that are partially or entirely used by other YouTube users on their channels.  This special technology is NOT available to everyone, and is only awarded to PREMIUM partners that depending on their deal with YouTube have different benefits and tools available to them. In order to monetize those CONTENT ID videos on your behalf, YouTube automatically generates a CLAIM at which point the advertising revenue flows to you instead of the other channel.
What Jeff and his company Audiam have failed to mention is that Content ID claims versus claims on your own official channel pay out at different royalty percentages.
Content ID claims are considered User Generated Content Claims, or UGC claims.  Examples range from the video of your grandma dancing at her 60th birthday party with your music playing in the background, to someone copying your music video and uploading it illegally to their channel. These claims pay out at 35%.
The Claims on your official YT channel pay out a much higher rate. According to Jeff, that payout is 55%, but it varies per country and some Premium Partners get up to 65%. These are considered Premium claims.
If I understand Audiam's business model correctly (I have tested the service), it's a pure Content ID play.  So here is my first point: Audiam states that they pay artists 100% of the revenues they collect for them from their own channel.  But by generating UGC claims on their channels that pay out at 35% instead of the Standard 55% an artist can get on their own, they are actually reducing the amount of money a musician can make through a Standard direct deal with YouTube.
There are two solutions to this problem.
(1) Whitelisting.
As Steven Corn of BFM Digital rightly noted in the comment thread from yesterday's post, YouTube allows you to "Whitelist" channels so that the Content ID skips over these channels and does not generate UGC claims. That would allow the artists to take advantage of the higher percentage while also getting the benefits of Content ID which Audiam provides, as well as my company, ONErpm, among others.
(2) Joining a Multi-Channel Network.
The second solution is to join a Multi-Channel Network (MCN), an option Audiam seemingly does not offer. MCNs offer a number of benefits that are not available to musicians through a Standard Direct deal with YouTube. These include better royalty rates on Premium claims within your own channel (ONErpm gets up to 65% for channels in the United States), the ability to place higher paying ads against your content that have higher CPMs or Cost per Thousand views thereby greatly increasing your revenue, and Content ID for audio as well as for Video matches, which pay more than pure audio matches.
My company, ONErpm, a digital distribution company, offers both options to our artists and labels. Listen, Audio Content ID is relatively easy. Any music company with a Premium YT Partnership can offer Content ID. It's an automated process where YouTube does most of the work and all you have to do is deliver the audio to them.
That's why distribution companies like The Orchard, BFM Digital, and others, have been offering Content ID for a while now and it is technically no different than what Audiam does.
It takes a little maintenance as there are often territorial and other rights disputes that arise, but these are pretty easily managed.  There is nothing revolutionary about what Audiam does, Jeff Price knows it and that's why he's calling others thieves and creating controversy wherever he goes.
But no amount of finger pointing and name calling will conceal what will become evident soon enough as you continue to read below, his service offering is inferior to what already exists out there.
Clearly, Jeff is concerned or he would not have recently partnered with another distribution company in the attempt to offer a more complete service.
I signed up for an Audiam account to test the service. I uploaded a track and submitted it for Content ID fingerprinting. (By the way I had no right to upload this track, so it seems their system can be easily manipulated for fraudulent activity).
Nowhere in my account does the site ask me for my official YouTube account or link. My question is then…
(a) How will they know what is my channel and what is not my channel?
(b) If they are going to pay me 100% of the money they collect from my own channel, how will they know what to separate?
(c) If they are going to whitelist my channel, they should ask for my channel user name and link, right?
Moreover, there is no verification process to confirm my identity upon sign up, aside from the verification email. They only ask for the artist name when you upload the song, and they don't require ISRC codes. Content ID in the wrong hands can easily be abused.
When my company first started working with YouTube, we noticed that several prominent media and lifestyle companies had falsely laid claims to many of our top artists' work and had been monetizing their content without ever paying them.  These were big artists with very popular videos and had been taken advantage of for over one year.
It seems Audiam's system is an invitation to fraudulent activity, something that was rampant at Tunecore under Jeff's tenure.
At ONErpm, every album is manually verified and listened to before being delivered to YouTube and other services, namely to prevent fraud but also to make sure the audio has no defects and we like to know who we're working with.
The real work on YouTube, and what I find challenging and exciting, is helping artists grow their channels and connect with a larger audience, and thus helping them succeed in doing what they love.  That's why my company is heavily investing resources into our MCN.  We're hiring content creators to work with our top channels to create unique content for them. We're developing cross-channel promotional strategies so like minded artists can build together and leverage each other's audiences. We're having to think like a broadcaster.
And yes, we make money doing this. We keep 30% and pay 70%, for money made via Content ID and on the artists' channel that are part of our network.
The difference between ONErpm and Audiam is that once an artists' channel joins our Network, their videos become monetized at the 65% rate in the US, and we optimize their channel so that they get higher paying ads, sweetening the deal even more.  So while we keep 30% of the revenues from their own channel, we generally are able to double the artists' revenues first.
I think that's a better deal than lowering their rate to 35% through Content ID, then falsely stating they are revolutionizing once again the music industry and representing artists' better interests.
Finally, Jeff Price's argument that distribution companies don't have the right to monetize videos on your behalf doesn't make sense to me.  Isn't that up to you and your distribution company? As long as they are paying you and being transparent about it, and you agree to it, then what's the problem?
Many artists we work with never even thought of monetizing their videos before we informed them of the opportunity, and many just have too much on their plate to manage it.
There are many services offering YouTube monetization so consider your options carefully.  ONErpm started our YouTube partnership only recently, in January of this year.  Being very active over the last two years in Brazil, we have quickly become the #1 music network in that country and #3 MCN overall.
The company is still in its early stages; we are learning a great deal and working passionately to perfect our system. We'reprofitable though and don't rely on investors, so we do what is best for the artist, and are truly an independent company. There are other services out there so we hope you will consider working with us.
Thanks,
Emmanuel.