Wall Street does coke. EDM does X. So what happens when you mix the two?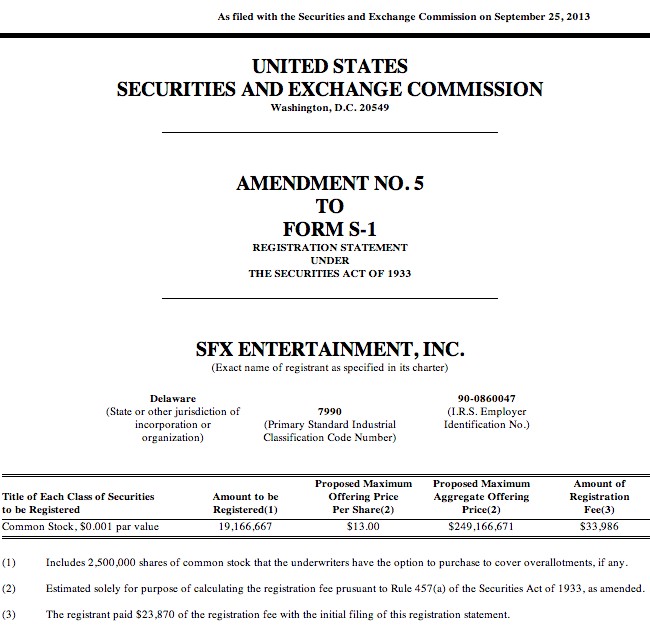 According to just-filed paperwork from SFX Entertainment, an initial public offering (IPO) on NASDAQ is projected to raise more than $200 million, with shares of nearly 17 million 'SFXE' initially landing in the $11 to $13 range.
In terms of broader, diluted valuation, SFXE would land in the low billions.
SFX Entertainment, the creation of Robert F.X. Sillerman, includes a potent amalgamation of EDM properties.  That includes Disco Donnie Presents, Beatport, Electric Zoo, Stereosonic, Life In Color, and ID&T, among other scooped-up entities.  That juggernaut is now being presented to investors against a backdrop of surging of popularity around electronica.
UBS Investment Bank, Jeffereies and Deutsche Bank will be joint bookrunners on the IPO.