Because the tech industry still hasn't innovated a way to shut up David Lowery.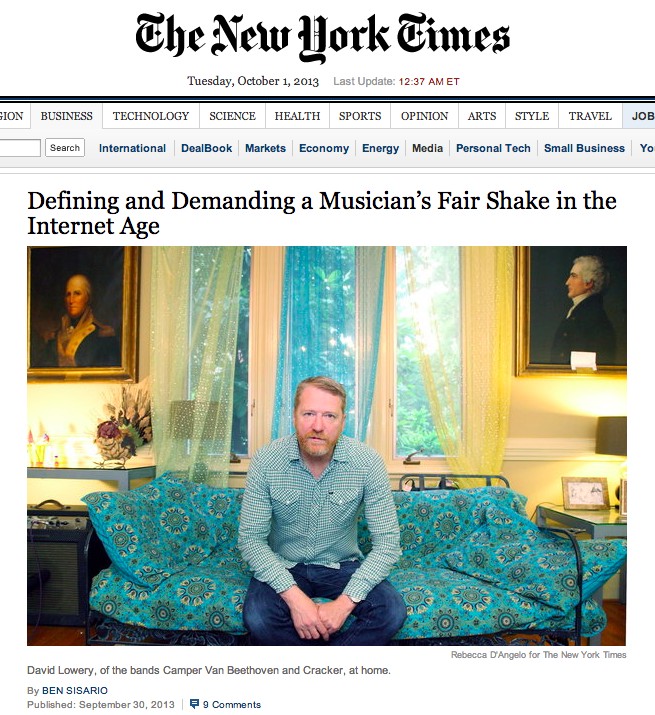 Which brings us to a high-profile, 1,200 word profile by Ben Sisario of the New York Times.  And more importantly, another highly-inconvenient spotlight on massive artist compensation and content devaluation issues.
This is the charismatic leader that could create serious damage for Pandora, Spotify, Google, and ilk.  "Lowery has become a celebrity among musicians for speaking out about artists' shrinking paychecks and the influence of Silicon Valley over copyright, economics and public discourse," Sisario pens.
"In public appearances and no-holds-barred blog posts, Mr. Lowery, 53, has come to represent the anger of musicians in the digital age."
The complete article, well worth reading, is here.