And after all that, the future of music may still be relatively lean-back.  Which brings us to DeliRadio, which just raised $9.35 million in funding.
DeliRadio is a web-based radio service that plays artists who are touring in the area, and includes festival and venue stations.  Their service helps push ticket sales for shows.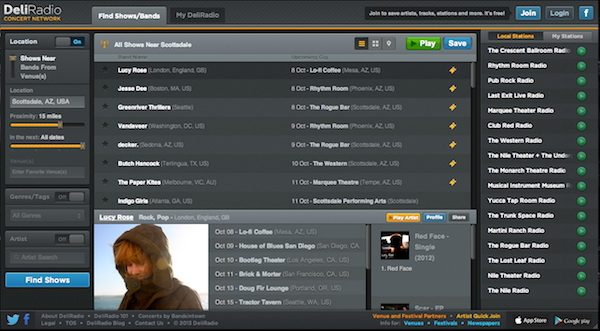 GigaOM has reported that DeliRadio raised the $9.35 million from "Javelin Venture Partners and Lead Edge Ventures' Scott Booth".  The funding will allow DeliRadio to significantly expand its technical staff, including the engineering bullpen.
And, maybe DeliRadio can use some of those funds to make their site a little easier on the eyes.