The accelerated dump-off schedule closely coincides with the launch of Apple iRadio, with cashouts now exceeding $2 million a month.  And all of this is coming from Tim Westergren: the guy who started it all, and believed in Pandora the most.
Not only that, Tim Westegren — the guy who supposedly believed in Pandora the most — has nearly exhausted his available holdings.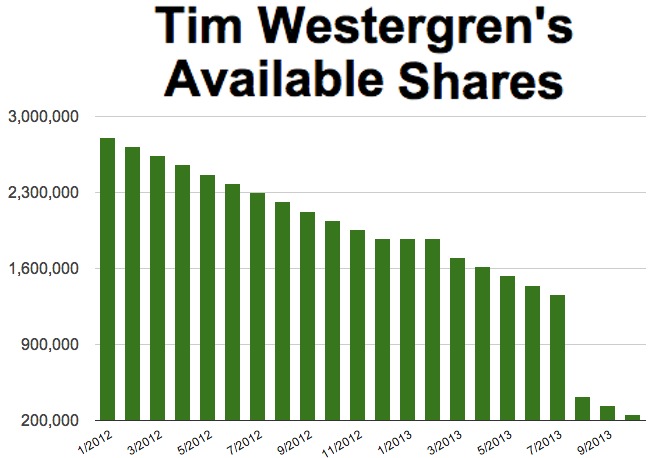 Any questions?
(Data compiled from documents filed with the SEC, and ample help from SEC Form 4.  Written while listening to Rodriguez).