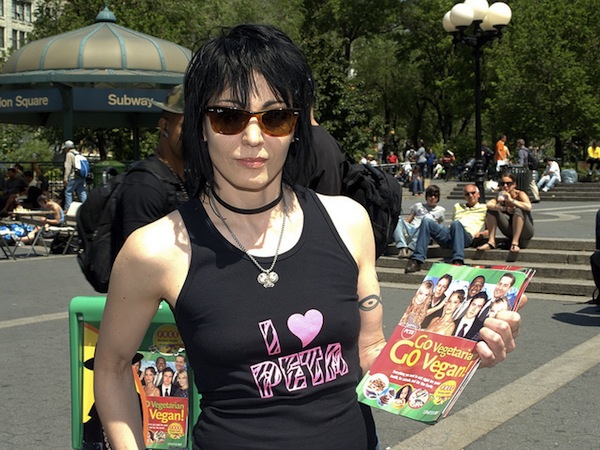 Kicked off a Macy's Thanksgiving float because of your diet? That's basically what happened to Joan Jett.
Joan Jett and the Blackhearts were removed from South Dakota's Macy's Thanksgiving Day Parade float after ranchers protested the scheduled performance.
The ranchers do not like Joan Jett's vegetarian diet and her vocal criticisms of livestock production. Jett is also an active PETA supporter, an organization that receives its own share of criticism.
Jodie Anderson of the South Dakota Cattlemen's Association said:
"We were rightly concerned about her representing South Dakota and a state that is so heavily reliant on agriculture and livestock production to drive our economy."
Jett says she is switching to another unnamed float because the ranchers let politics get in the way of "a purely entertainment driven event".
Image by david_shankbone, licensed under Creative Commons Attribution-ShareAlike 2.0 Generic (CC BY-SA 2.0).