Google recently punished Rap Genius for shady SEO backlink tactics. How bad can a slap on the wrist from Google be?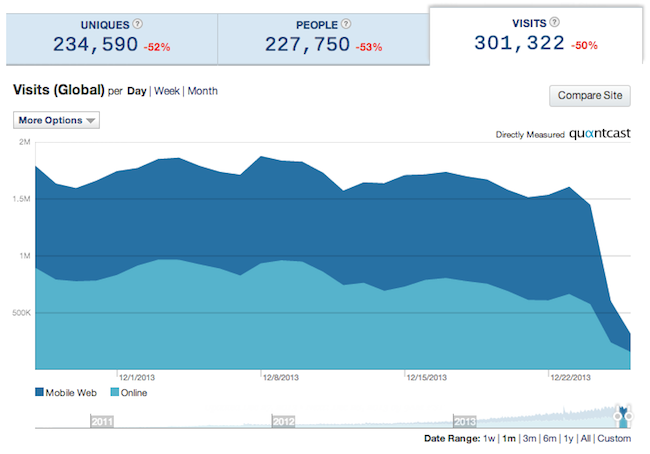 Check out this graph of Rap Genius' site traffic, published by Quantcast.
On December 24th Rap Genius had 1,444,516 visits. Traffic abruptly fell when Google knocked down their search ranking on the 25th. On December 26th the site only had 301,322 visits.
Rap Genius' traffic hasn't been this low since January 2011. Maybe they should spend less time pointing the finger at others.
Chart source: Quantcast