The download destroyed the album, and streaming is now suffocating the download.  So why is vinyl still surging to heights unseen since the 70s and 80s?
According to US-based stats just published by Nielsen Soundscan, sales of LPs surged 30.4 percent to 6.0 million in 2013, the largest number since the early 90s.  All of which means that in 2013, the only two formats that gained were on-demand streaming, online radio, and vinyl.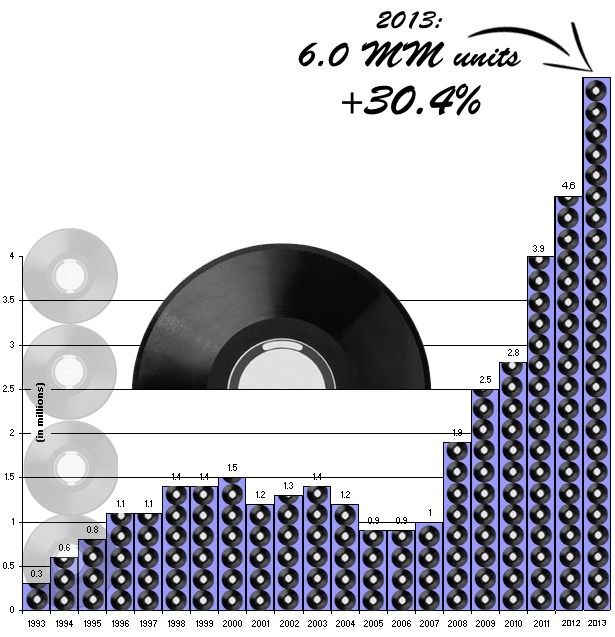 Written while listening to The National.