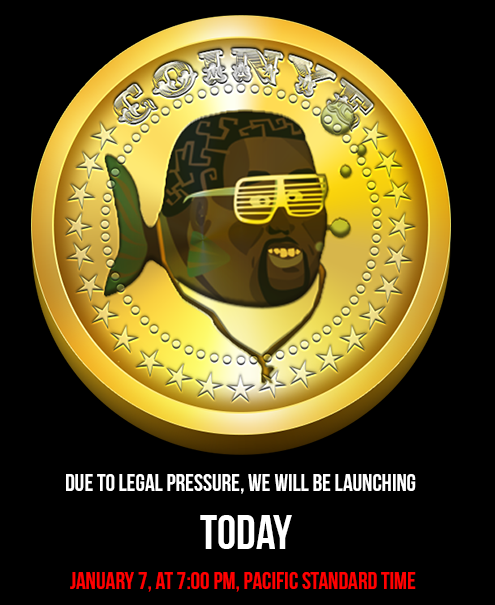 If Bitcoin and Dogecoin aren't enough for you…
Kanye West's lawyers sent a cease and desist to Coinye, a digital currency based on Yeezus' likeness.
West's lawyers asked for a complete site shut down and want the founders to stop using Kanye's name and image.  After receiving the letter the name of the currency was changed from "Coinye West" to "Coinye".   And instead of using a cartoon drawing of Kanye, Coinye is now using a cartoon fish drawing of Kanye.
As for shutting down the site… the currency's release date was moved up to January 7th.
The Coinye website says:
"We are just a few guys who are excited about the future of cryptocurrency and would like to see it become a more mainstream phenomenon."