If streaming music is the future, then who gets to own that future?  According to data recently released by NPD Group, both YouTube and Pandora are utterly dominating music streaming in the US, with players like iTunes Radio, Spotify, and Rdio fighting for remainder.
NPD surveyed thousands of smartphone users to figure out two things:
(a) do you actively stream music?
(b) if you do, what streaming services do you use?
Here's what they found.
(a) 40% of US smartphone users are actively streaming music with one or more services.  Of that 40%…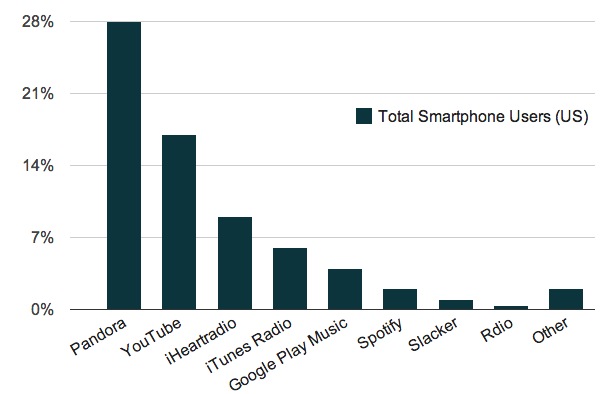 (b) Collectively, YouTube and Pandora deliver roughly 65% of all streaming music, with iHeartRadio a strong third.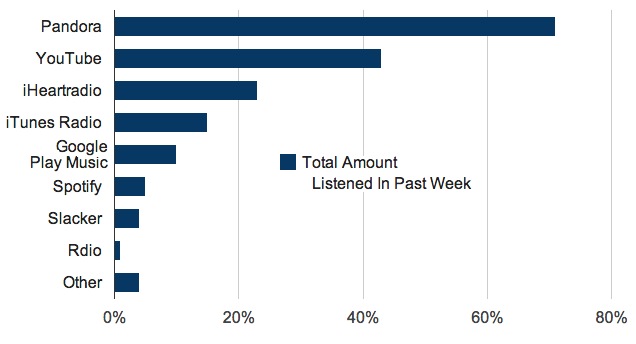 Here's an easier way to visualize the percentage of total music streamed.