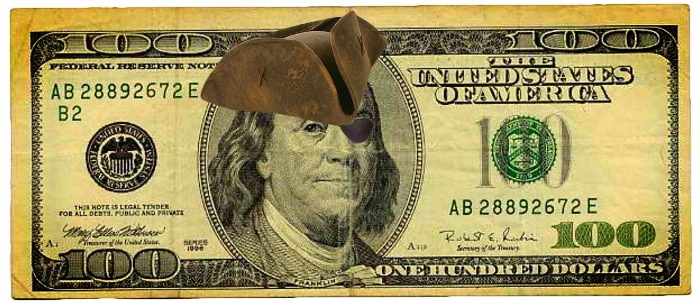 Having trouble landing a job after college?  Illegal torrent, download, linking, and streaming raked in $227 million last year, according to an estimate by Digital Citizens Alliance.  A large percentage of that money is coming from BitTorrent and file-swapping sites ($28.5 million), with 'linking sites' pulling a very respectable chunk (of nearly $17 million).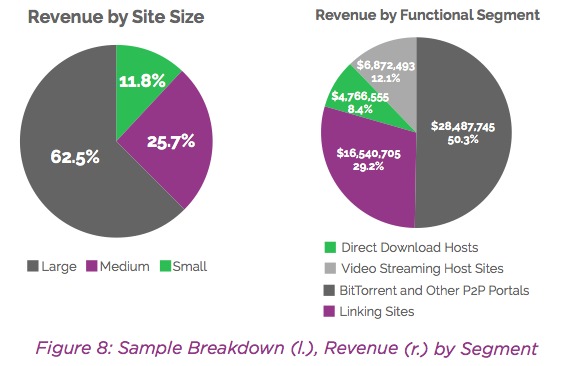 Of course, the biggest sites are making the most money, but the report noted that sites large and small are making solid returns.  "The 45 largest sites, 7.6% of the entire sample, accounted for 62.5% of the total aggregate ad revenue," the report analyzed, based on a sample of more than 500+ sites.
"The average large site makes an estimated $3 million in ad revenue a year – $4.4 million for those that are supported solely by advertising – while even small sites can net $100,000."
Still, smaller sites comprised 69.3% of the sample but only accounted for 11.8% of aggregate ad revenue, according to the study.  But costs are relatively low compared to other business, thanks to content costs of zero.  Which means, profit margins in this space kick ass.  "Because their business model relies entirely on illicitly distributing millions of stolen copies of highly valuable works that cost others billions to create, their profit margins range from 80% to 94%," the report continued.
Users pay nothing, so who's fueling these plush profits?  Well, lots of brands you know and love: Digital Citizen's Alliance attributed a large chunk of the profits from major advertisers like Geico, Sony, Domino's and even Comcast.  In fact, 'premium' advertisers now account for 30% of total illegal site revenue, according to the report.  The remaining 40% comes from 'secondary advertisers' across gambling, gaming, and other brands that are less recognizable.
The Alliance pointed to serious reputation damage for these brands, though this may be considered unimportant or irrelevant to major brands.  Part of the reason is that targeted viewers are already users of illegal sites, and are unlikely to make negative judgements (instead, they are typically in highly-targeted demographics that will purchase products from these companies).  "The technology and services to identify and filter out content theft sites are available and should be adopted in the online advertising community," the report stated.
"Just as brands do not advertise on porn or hate sites, they can easily take steps to assure they are not on content theft sites."