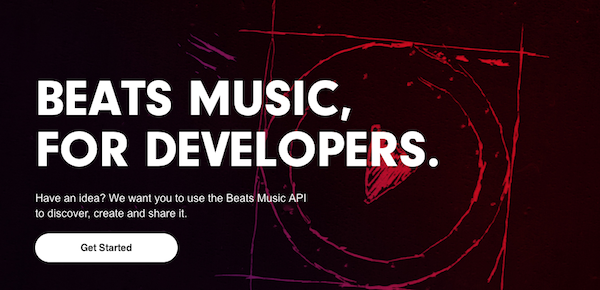 Spotify is buying data companies and planning an IPO.  Beats Music is not on Spotify's level yet, but they aren't sitting around doing nothing.
Beats Music has opened their API (application programming interface) for developers.
This will allow any developer to work on apps that integrate with Beats Music.  Until now, only a select few companies had access: Sonos speakers use the API to connect to Beats and Bop.fm recently integrated Beats into their meta-service.
This news should help Beats Music gain broader influence, especially if developers concoct clever and interesting applications.  Personally, I'm crossing my fingers for Last.fm scrobbling and social integration.