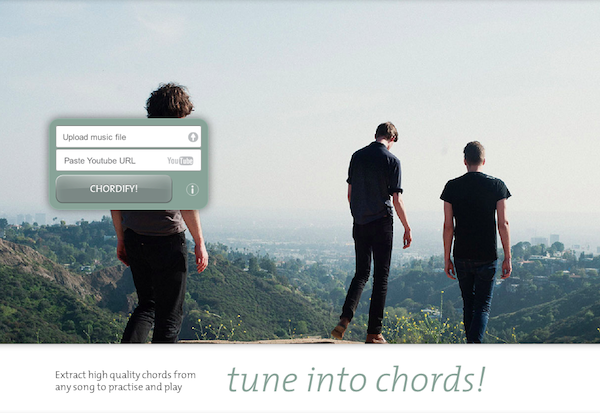 Chordify takes music from YouTube, SoundCloud, Deezer, or a track you've uploaded and extracts the chords from it.
Chordify's Deezer integration just went live, with that they've also launched an app in Deezer's App Studio.  The service shows you the chords as the track is playing, letting you play along.  If you want to know the technicals behind the automated service, Chordify has a detailed explanation.
I tested Chordify with a couple different songs and it was fairly accurate.  I was impressed, considering it is a free and automated service.  There are also premium features you can pay for, such as transposition and tempo change.
Like me, you may be wondering if this is copyright infringement.  After all, lyrics sites have to work out licensing deals with labels.  This is what Chordify has to say:
"Unlike lyrics or melody, chord progressions are not innovative and sufficiently unique to be copyrighted on their own. In fact, some chord progressions are particularly popular, and are used in exactly the same shape by hundreds of popular songs!"
However, they will remove individual songs if the copyright owner requests they do so.