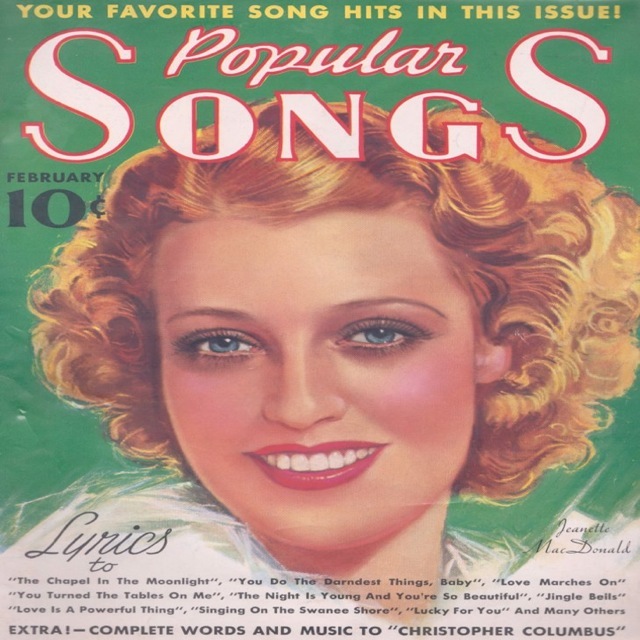 We've all heard about artists getting noticed after releasing a cover song.  So here's how to make a song cover — while covering all the details on royalties and clearances.
There's a common belief that the commercial exploitation of a cover song requires authorizations, and that it's a difficult process for an independent artist. It's not, and I'll explain to you how to proceed.
First, please start by running a simple search on iTunes or YouTube with the keywords 'cover' or 'cover version'. There are millions of results. So looks like there is a market here, right?
Do I need the right owners' authorization to commercially release a cover song online?
The simple answer is no.  However, in certain territories, you will need to 'clear' the song, in other words pre-pay the songwriter/publisher mechanical royalties.  This is the case in the United States, where the treatment of mechanical royalties is in sharp contrast to international practice.
The easiest way to proceed is to use services supplied by Songclearance or Songfile.  It will cost you a few $ for admin fees, then you'll have to pay the mechanical royalties based on the number of downloads, streams… etc.
It's worth to mention Loudr.fm here, a digital distribution service who is giving the option to their clients of taking care of obtaining the mechanical licenses, in case they want to release cover songs (the admin fees and mechanical royalties are then deducted from the artists' sales balance).
Once you obtain the license (a legal document in pdf format), you're safe and can move on to the next step.
Outside of the United States, you do not need to clear the mechanical license for digital releases, since mechanical royalties are collected and paid directly to songwriters and publishers by digital retailers via collecting societies (through their dedicated branch to be precise) like SACEM/SDRM in France, PRS/MCPS in the UK…etc.
For physical releases, as a producer you will need to pay the mechanical rights anyway after filling a form during the manufacturing process, but this is another topic.
Note that obtaining a mechanical license does not give you a synchronisation license, even though it is a tolerated practice on YouTube to upload videos of cover songs (and some right owners are even encouraging this practice by allowing people to monetize these videos; the reality is that there is a mechanism in place so that they share the revenue from this 'allowed' monetization with the artists covering the songs). After all this is nothing but free publicity for the original songs.
But wait: there is a concept to consider outside of the U.S, the moral rights.
In case your cover song version is very badly executed, or is making the original song ridiculous in any way for example, you could potentially get in trouble with the original songwriter or its publisher, so the importance of doing things right and only release high-quality cover versions.
Also all of the above only applies if you do not modify the original song in a significant way; in case you plan to release an adaptation, with new lyrics for example, you need to reach out to the original song's publisher for requesting the right of creating a 'derivative work'.
Okay, I've cleared the mechanical license, what shall I do now?
There are basically 2 strategies for entering this highly competitive market:
1. You have your own repertoire and only want to use cover songs to be noticed.
2. You want to specialize yourself in cover song versions for making money online.
An 'option 3' would be a combination of both.
1. Covering a song for launching your career
This is a very valid strategy if you have an album or several songs ready, if you already perform live, if you have an existing fan-base… etc.  In such scenario a successful cover song will boost your career and basically speed things up for getting known by the masses.
It does not need to be a super-popular song from the Top 10, you can basically cover any song you like and feel comfortable with (that being said, covering an obscure song from an unknown artist, just because you like it, will be totally useless here).
2. Becoming a 'serial cover songs performer'
This is where the fun starts. It is an extremely tough business, just run a search on Soundcloud, YouTube or iTunes and listen to your future competitors (Peter Hollens, Madilyn Bailey, Sam Tsui, J Rice…to name a few).  Most of these artists have professional-quality recordings and videos. This is what you'll need too (unless you are exceptionally talented and/or offering something very original that will become viral, in that case a shitty video shot in your bathroom will be ok…).
What songs shall I cover?
You can take a look here.  Even though it is probably too late to cover 'Wrecking Ball,' and meet the same success as this artist for example, betting on 'A-List' artists is certainly a good and low-risk strategy.  There is a lot of free and accessible information on the internet about these 'top artists', for example you can use this resource and see the 'Top ten best-selling artists' for digital sales.
A well-executed and professionally recorded cover version of Rihanna, Katy Perry or Lady Gaga will most likely bring you some nice exposure, with quite significant digital sales and certainly hundreds of thousands of views on YouTube, if not more…
Also, do not neglect the importance of Soundcloud to spread the word and get listeners feedback, as well as generate new sales (by adding a buy-link to your track).  (If you are not familiar with Soundcloud and how it can help with your career, you can check Budi Voogt's interview here, it contains a lot of interesting insights on that topic.)
It is key to closely monitor the digital charts like this one to identify the most successful songs, but also try to feel what the next trend will be in the coming weeks (for an European-based artist, looking at the US charts can give some insights of the next big songs in Europe).
Be prepared to work in rush mode, since major artists release new material every 6 weeks approximately.
How to release my cover songs online?
Exactly in the same way as you'd release your own songs, via a digital distributor like CDBaby, Venzo Digital, TuneCore, JTV Digital… etc.  Do not forget to upload your music video on YouTube and your audio on Soundcloud for maximising the reach, impact and sales/streams.
Good luck!
Tpp image: Jeanette MacDonald on the cover of Popular Songs, February, 1937.  (Rocky and Nelson, licensed under Creative Commons Attribution 2.0 Generic (CC BY 2.0)