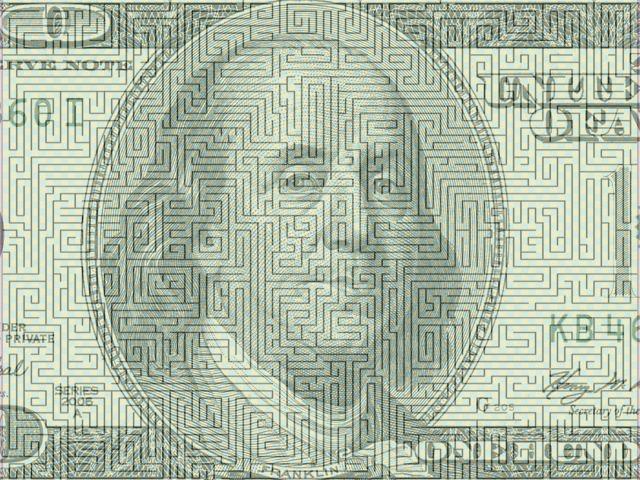 Think music copyright is a broken mess?  Well, it will probably stay that way for a number of long list of reasons.
(1) Complicated music copyright makes royalty collection organizations very wealthy.
SoundExchange. ASCAP. GEMA. HFA. PRS. etc.  What do all of these royalty collection societies have in common?  They make an incredibly large amount of money from super-complicated copyright structures.  Because the more complicated the structure and the less sophisticated the tracking and payout mechanisms, the more money piles up in unpaid, unallocated accounts.
These accounts often exceed hundreds of millions of dollars, with the interest alone enough to finance the salaries and overheads of these organizations.
(2) Complicated music copyright makes it really easy to cheat artists.
There's a reason why your Spotify payouts are inscrutable even to industry professionals.  It's simple: the more complex and unexplainable the royalty calculation, the less money you have to pay the artist.  It's really, really simple (and complex at the same time).
And what happens when Spotify 'pays the label'?  You know the rest.
(3) Complicated copyright makes it really easy to cheat songwriters.
Why did Desmond Child get paid $110.42 after 6 million plays on Pandora?  Why did Linda Perry get paid $349.16 after 12.7 million plays?  The reason is that copyright royalty-rates were structured decades ago by Congress and the courts, and publishers have no option but to play along.  Or, change the law, which could take more decades.
(4) Complicated music copyright makes large recording labels and publishers wealthy.
What happens to all of those unmatched, unpaid piles of money collected by royalty collection agencies (see #1)?  They get divided amongst the largest music publishers and labels, even if the money doesn't belong to them.   Because smaller publishers, artists, and labels usually aren't sophisticated, educated, or staffed well enough to claim what is theirs (or even know it exists).
(5) Complicated music copyright saves major radio broadcasters a ton of money.
You may know what a performance royalty on a recording means, but nobody else does, including members of Congress and their constituencies.  Which means major broadcasters can successfully label an ill-understood royalty stream as a 'tax,' spend millions lobbying against it, and never expect to pay it in the future.
(6) Complicated music copyright benefits large streaming radio services like Pandora.
Pandora says they're the victim of burdensome copyright requirements.  But the reality is that they pay pennies to publishers, and try endless tricks to lower royalties in the courts and Congress.  And none of that makes it back to the listener, who doesn't really know or care what copyright is anyway.
(7) Complicated music copyright benefits even larger streaming services like YouTube.
Ever met an artist that understands YouTube copyright?  Ever met a company that understands YouTube copyright?
Sadly, YouTube make billions on content it doesn't even license, and it gets away with it.  Because until an artist or rights owner claims their content, nothing is paid.  And YouTube is always in the clear because of a hyper-complicated and unmanageable DMCA takedown process that is completely broken.
(8) Complicated music copyright makes it really easy to intimidate smaller companies.
Ever get an intimidating letter from a lawyer?  Well, half the time it's dumb puffery designed to scare you, and isn't based on the actual law.   The same is true for royalty collection societies like PROs, who often send 'nastygrams' and threats designed to scare smaller companies into paying them money, even if technically money isn't owed.  It happens all the time because these companies don't understand the complexities of music copyright law, and therefore act out of fear.
(9) Complicated copyright makes lawyers very wealthy.
The more billable hours and bulls*&t, the more money lawyers make.  Which means, the more work they make up, the more money they get.  And the more complex and inscrutable the laws on music copyright, the more you think you need them to figure it all out.
Not only that, the lawyers that know the most about complex royalty structures often owe their strongest allegiance to the companies that administer those royalties (see #8).  See how this works?
(10) Complicated music copyright makes it easier to claim rights that don't exist.
PROs spent millions arguing to federal judges that ringtones were public performances, just like a song played at a bar or club.  They also spend millions to make companies pay blanket licenses for broadcasting, even on content that isn't theirs to license.  They make streaming services pay mechanicals, which are for physical reproductions.
Again… see how this game works?

(11) Complicated copyright is made more complicated by companies that jealously guard their data.
Imagine: a centralized database of music rights, accessible by anyone that wants to take out a license.  Sound simple, but it will never exist.  And the reason is that companies don't want to share the information they've spend millions compiling, especially if it gives them less control over the rights they administer.  Which means every time you want to license something, you have to search endlessly through disconnected databases and hope you found the right owners.
(12) Complicated copyright means you can always be sued by someone.
There's always someone that can sue you for a license you didn't think of.  And as long as that's the reality, every royalty collection service and copyright owner will have the upper hand.  Because if the infraction is serious enough, you can get shut down tomorrow.
Written while listening to Global Communication.