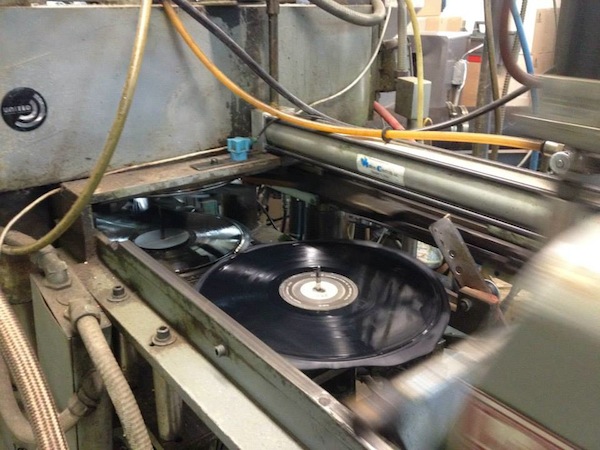 Right before Record Store Day 2014, I wrote about a growing conflict between indie and major labels. A growing number of indie labels claim that major labels are taking over vinyl pressing plants, making the business a lot more difficult.  Now, at least one company is responding to the increased demand for vinyl.
Nashville-based United Record Pressing was founded in 1949 and is the largest pressing plant in the United States. They pressed the first Beatles 7″ in the U.S.  Recently, they pressed Jack White's "fastest record in the world".
The company's director of marketing, Jay Millar, told The Tennessean that United has six presses running 24 hours a day, six days a week.  Even so, they still can't keep up with demand.
Last year United Record Pressing's CEO said they hoped to increase production by 30 percent in 2014. Now the company is expanding to a second building in Nashville. They paid over $5 million for a 142,000 square foot warehouse.
Nina Ulloa covers breaking news, tech, and more. She started and runs the music blog West Coast Fix. Follow her on Twitter: @nine_u