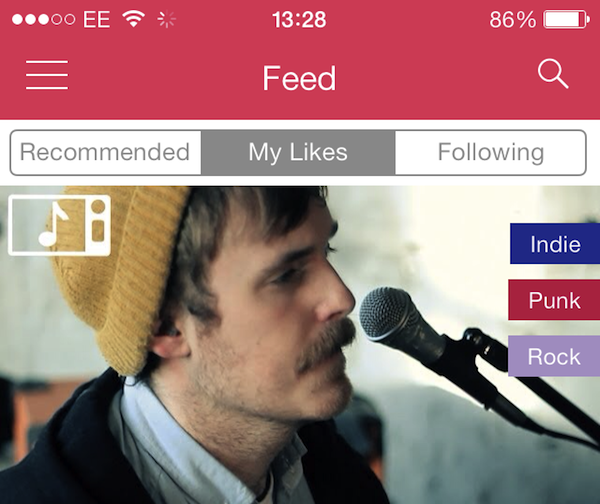 VEVO is one of the largest sources of music videos, featuring HD videos from major artists and others that are getting a lot of buzz.  The company dominates the music video space, but is absolutely worthless.  The current owners (Sony, Universal, Google, Abu Dhabi Media) want to sell, but nobody really wants to buy a company that loses money.
Enter music video app Rormix, who says they are "filling up a space that VEVO has ignored".
The app features around 3,000 curated music videos from unsigned artists.  Rormix tags these videos by genre and related artists, and users can also add their own tags.
The videos are currently pulled in from YouTube, but Rormix will soon host the videos on their own servers instead.
Rormix has the ability to scan users' iTunes libraries, using that info to recommend videos on the home feed.  If you choose to sign in via Facebook, Rormix will track your liked artists that are already on the app.  Users can also manually follow bands.
I wasn't a fan of the videos at the top of my feed, but once I scrolled down I found artists that I already love and discovered new songs that I really liked.
Rormix automatically followed a few of my friends that make music, and I was pleasantly surprised to see their videos in my "following" feed.
Rormix is available on iOS and Android.  The app has been downloaded over 60,000 times.
Earlier this year, Rormix received $350,000 in funding from AXM Venture Capital.  They've also partnered with Revolt TV and have partnered with over 700 gyms in the U.K. to provide music video programming.
Nina Ulloa covers breaking news, tech, and more. Follow her on Twitter: @nine_u