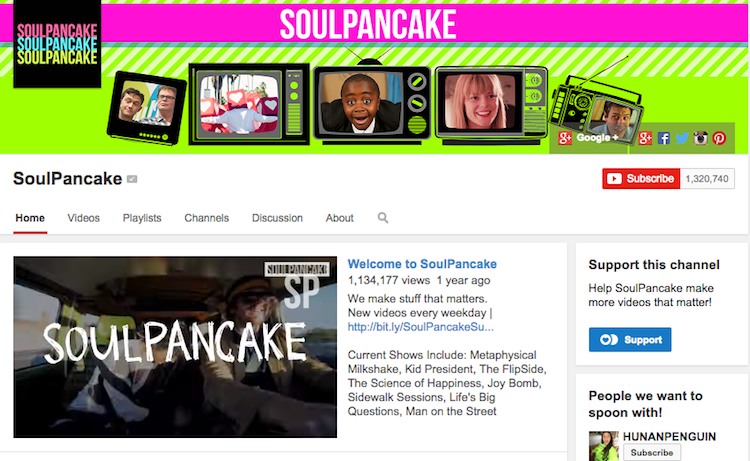 YouTube has quietly rolled out their anticipated crowdfunding feature in Australia, Japan, Mexico, and the U.S.
YouTube had teased the feature at VidCon in June. This could kill the need for YouTube creators to use secondary platforms, such as Patreon and Kickstarter.
+Top Music YouTubers Reveal Their Secrets At VidCon
YouTube is calling the new beta feature "Fan Funding". Creators that are interested in enabling the feature can apply here.
Once Fan Funding is enabled, support buttons appear on the channel page and on individual videos. Users can donate $1 – $500 per day.

Creators can only solicit voluntary funding to support their YouTube uploads.  YouTube says creators cannot use Fan Funding to raise funds for a tour, or any other specific future goal.

In the U.S., YouTube takes $.21 from every donation + an additional 5 percent.
Fan Funding is currently enabled on desktop and on Android. Other platforms will roll out soon.
Nina Ulloa covers breaking news, tech, and more. Follow her on Twitter: @nine_u