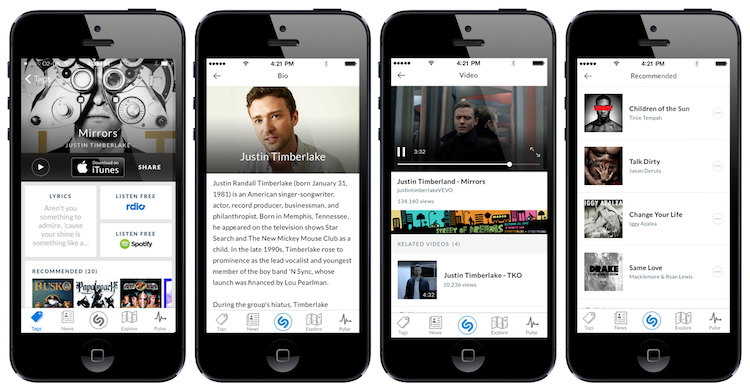 Shazam is integrated into iOS 8, the mobile software for Apple devices that was just released. The integration allows users to ask Siri which song is playing, and get an immediate answer. This move is guaranteed to significantly raise Shazam's user base, which could help with their  current financial situation.

Sounds great, except for that giant sucking sound in the background.
The London Standard reports that Shazam's pre-tax losses were £5.3 million ($8.65 million) in the second half of 2013. This is up from losses of £1.3 million ($2.12 million) in the entire previous year.
Shazam's revenue in the second half of 2013 was £16.9 million ($27.57 million). This is on track with the previous year's £31 ($50.57) million in revenue.
Shazam has been investing in marketing as they try and pull in more ad revenue.
Nina Ulloa covers breaking news, tech, and more. Follow her on Twitter: @nine_u
Image: 'Shazam Unveils Full Redesign and Major Evolution to Content Platform' by Shazam, licensed under Creative Commons Attribution 3.0 Unported (CC BY 3.0).