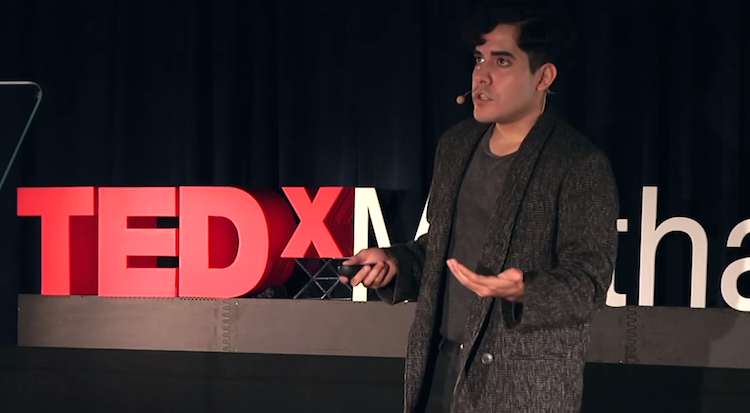 From electronic musician Neon Indian's (aka Alan Palomo) recent TEDx Talk: "Auteurs in the Ether":


…There's a long line of appropriators like me: Negativland, De La Soul, J Dilla, Emergency Broadcast Network, the Beastie Boys, The Avalanches. These are just a few people who can build entire albums out of samples to make something more beautiful and strange than the sum of its parts. They're collage artists essentially, the Hannah Höchs of music.
The most prime example of this would be Daft Punk, who started out by celebrating their heroes through sampling their works, and coming full circle a decade later to actually writing an album with them in Random Access Memories. Don't say you were touched by the hand of god, say you were touched by the hand of Giorgio Moroder.
We all stand on the shoulders of our idols and if we're really lucky, one day we get to feel the weight of our influence on others. I think a lot of great artists understand this.
George Lucas was heavily influenced by Akira Kurosawa's The Hidden Fortress when he made Star Wars. Was Akira Kurosawa bummed that he appropriated the plot points? No! Here's them hanging out…
…And what's funny that no one ever brings up about Kubrick is he never wrote an original screenplay, they're all adapted from novels. But Kubrick gets the credit, they say he's the genius… and he is!
So celebrate influence. Or as Sonic Youth would say: "Kill your idols". Or as John Foxx had draped over his studio: "Destroy all masterpieces".

See Palomo's entire TEDx talk below:
Nina Ulloa covers breaking news, tech, and more. Follow her on Twitter: @nine_u